Charter Quote Finder
We'll find the best quotes for your exact requirements:

Dialling Code
Phone calls to United States should start with the code +1
Other Countries
Some photographs of United States: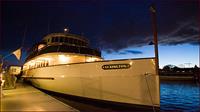 Yacht Charter United States
As you would expect from a country as diverse as the United States there are a huge number of different yacht charter opportunities across America. We think that these fall into four main categories centered around the corners of the country. In the northeast the New England states such as Maryland, Maine and Rhode Island offer classical sailing yacht charters. New York also offers many party boats to enjoy the famous skyline from the water. The southeast around Florida offers a great number of motor yachts available to charter from Miami and Fort Lauderdale including many skippered fishing charters which will take you out to the Bahamas. In the southwest we have California which has a very active modern yacht racing scene. Then finally in the northwest Alaska and Washington provide the opportunity to sail amongst the islands and take in the amazing wildlife.
Please choose an area: