Charter Quote Finder
We'll find the best quotes for your exact requirements:


Some photographs of Dubai Jumeira Beach: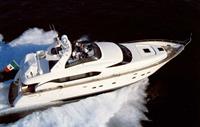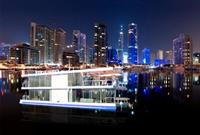 Dubai Jumeira Beach United Arab Emirates yacht charter
Xclusive Boats Charter LLC
Xclusive Yachts, Dubai based specialists in the charter of luxury yachts - the ultimate first class travel experience. Cruise along the famous world iconic Burj Al Arab & Atlantis Hotel Palm Jumeriah, sailing to some of the most beautiful hotel sites as well as the ongoing World Islands project, or simply opt for a refreshing swim, snorkel or even some fishing. We have a fleet of 6 boats & luxury yachts to select from, the largest most compreh...
Eden Yachting
Eden Yachting is the leading international yacht charter company and brokerage firm based in Dubai. With a comprehensive fleet of Luxury Yachts and Superyachts available...
Mol Maritime
Yacht Charter Dubai, Yacht Brokerage, Yacht Maintenance, Captain and Crew Service. With us you simply get the best available yachts, and top of the line service, capta...
Seven Seas Marine
Established in 1998 as water theme sports company. Located on the beautiful snow white sandy beaches of Dubai here in Jumeira Beach. With the company's commitment to cust...
Seven Yachts
Seven Yachts is a luxury yacht rental company in the UAE for years. We are the owners of highest quality yachts in Arabian Gulf. Our office and all fleets located at the...
Bristol Middle East Yacht Solution
We have the largest range of chartered boats and yachts in the U.A.E and the number of vessels keep on growing fast, thus giving more choice and options to our valued gue...
Giira Yachts Pvt Ltd
Looking for a new place for the night? How about a private corporate meeting? Anyone up for brunch? Come and experience the most exclusive and luxurious charters on the w...
Marine Concept
Discover the coasts of Abu Dhabi, Dubai and Musandam on board of one of our charter yachts with your family, friends, clients or business partners. Escape the bustling he...
Water World Yacht Rental
Water World Yacht Rental experience and specialist knowledge enables us to anticipate and cater for the particular needs of your individual party. Whether you are looking...
Amwaj Al Bahar Boat and Yachts Chartering LLC
Amwaj Al Bahar Boats and Yachts Chartering is one of the growing Luxury yachts and boats charter company based in Dubai. We cater all kind of customer inquiries for sh...
Arabian Diver
Arabian Diver, based in Ras Al Khaimah, represents a number of world-renowned, innovative associations such as PADI and IANTD, and brands such as Beuchat and Cochran whic...
Dusail Yacht Charter
Whether you are looking for a relaxing and peaceful escape, or exhilarating and invigorating activity at sea, Dusail is ready to welcome you. In the calm waters of the Ar...
Tirena Boats
Yacht Solutions LLC
Yacht Solutions fleet based at D.I.M.C; is central to many of Dubai's most treasured landmarks along the coastline. A perfect way to experience Dubai all in one day is on...
Deep Sea Adventure Dubai
Deep Sea Adventure Dubai offers a real treat for deep sea fishing enthusiasts. Located by the warm waters of the Arabian Gulf, teeming with fish life, Dubai is one of the...
Elite Pearl Charter
Elite Pearl Charter can truly deliver you yacht charter experience having many years experience in planning charter vacations . Elite Pearl Charter is UAE's #1 Charter...
Go Fishing Dubai
Go Fishing Tours is a chartering company based in Dubai UAE that is all about having fun under the sun, being in the open sea, smelling that fresh ocean breeze to give yo...
Ocean Adventures UAE
Ocean Adventures is a sea charter company that has been set up in the United Arab Emirates due to the most magnificent sea scenery and the big demand for the game sport d...
Platinum Square Dubai Yacht Charter
Platinum Square Dubai Yacht charter is based in Wafi City Specializing in luxury Yacht Charter. With A wide range of Yachts from Fishing boats to Luxury Yachts,we guarant...
Wow Charter
Discover the most beautiful Yachts in Dubai and enjoy the eve with a wonderful cruise only at WOWCHARTER
Yacht Charters Dubai
Al-Wasl, was established in 2006 and have been helping tourists with all-size yachts to make their visit memorable. They are also available to use for parties or any prof...
Al Marri Yacht Charter Dubai
Al Marri Yacht is Dubaiís Favorite yacht charter & sports fishing provider, with the largest fleet in the UAE. Our experience and specialist knowledge enables us to antic...
Amsca Boat Rental Dubai
AMSCA boat rental Dubai offer luxurious cruising experience in Dubai suitable for all manner of client requirement and exceptions including fishing & water sport activiti...
Arabian Dreams
Jumeirah Beach Hotel
Enjoy 900 metres of private beach, offering beach butler service alongside the marina with a comprehensive range of water sports. You can also enroll for classes or seek...
Leisure Marine Middle East
Ultimate Charter
TCI Yacht Charter
TCI Yacht Charter is part of the TCI Group established in 1938. The company owns and operates boats in Mallorca and Dubai. We have carefully chosen the fleet and the loca...
Day Out Dubai
Charter Yacht Dubai
DreamYacht Dubai
Dubai Dhow