Charter Quote Finder
We'll find the best quotes for your exact requirements:

Neighbouring Areas
Mediterranean Sea
Dardanelles
Aegean
Rhodes
Crete
Some photographs of Aegean: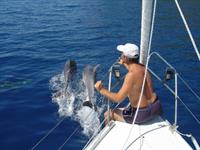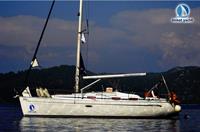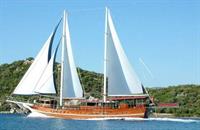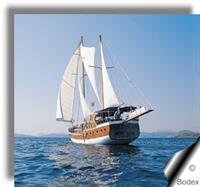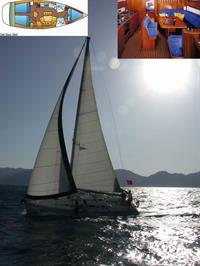 Aegean Turkey yacht charter
Fraser Yachts
As the world's leading luxury yacht charter company, Fraser is a trusted name in yachting and specialises in crewed super yacht charter. On a
private yacht charter
vacation with Fraser, you'll experience unforgettable moments and capture incredible memories with family and friends. From cruising the Mediterranean coastline or Caribbean islands on board a motor yacht with every luxury...
eXclusive Gulets
We are a specialist yacht charter company organizing successful and popular gulet cruises on classical wooden sailing yachts, along the south-west coast of Turkey and the...
4U Yachting
4U Yachting provides you the most comprehensive yachting services primarily chartering, brokerage and boat construction. We are providing Crewed Luxury Private Yacht...
Adriyatik Sailing
We provide bareboat and crewed charters along Aegean and Mediterranean coasts of Turkey. Our fleet consists of absolutely new 2008 model Jeanneau Sun Odyssey sailboats -...
All in Cata cruising & Zeil events
Kalamazoo, our 47ft sailing-catamaran is waiting for you in the Bluewater cruising area of Turkey. From Marmaris to Kekova-street in the Aegean see She is always skipp...
Budget Sailing Turkey
Bareboat yacht charter and flotilla sailing holiday along the Turkish coast with Budget Sailing Turkey! Bareboat yacht charter and Flotilla sailing holidays in Gocek T...
Catch 22 Yachting
We operate Private Charter Cruises along the Mediterranean and Aegean Coast of Turkey. Our boat "Catch 22" is an 18 metre traditional style Turkish Yacht. Recently r...
Grandi Marine Ltd
Grandi Yacht Works Ltd., is a boat building, refit, yacht charter and brokerage company, located in Bodrum, Turkey. Our experience covers the construction. Refit and r...
Libra Yachting
As Libra Tourism, we have been successfully serving our customers since 1991. In 2007 Yacht Chartering services was added. Our Bodrum branch would be pleased to assist yo...
MedSail Holidays AB
MedSail Holidays AB is a Swedish Yacht Charter Company in the Blue Cruise and Yacht Tourism Sector located in Stockholm, Sweden, specializing in private gulet, cabin char...
Perfect Sailing Ltd
Perfect Sailing offer a select range of yachts for bareboat, skippered and cabin charter, from their base in Marti Marina Orhaniye. Sailing as it should be. Perfect
Seal Luxury Yacht Charters
Are you looking for a special experience? We make it possible.Luxury Yacht Services.If you set value on highest quality,Seal Vip right choice for you.
Socio Tours
Socio tours is yacht management company in fethiye turkey owns 2 gulets 29 meters 7 cabins called blue pearl II and 18 meters 2 cabins called selena
Solada Gulet Yacht Charter
Board our Gulets and Enjoy our Services. We have always, and still do, given utmost attention to the maintenance, the meals, the cleanliness of our ships and the quali...
Styluss Yacht Holidays
Customized yacht charters in Turkey and Greek islands. Organizing one-of-a-kind holidays combining private yacht charter with adventure experiences, land excursions and a...
Blue Sun Yachts
We offer a wide range of sailing yachts, motor yachts, catamarans and gulets to hire in the Mediterranean (France, Spain, Balearic Islands, Italy, Croatia, Greece and Tur...
BookBareBoat
Bookbareboat is the address of budget yacht charters. Here you can access last minute and one way sailing offers of established operators from Turkey and book your yacht...
DMC Reisen
yacht charters - bareboat, with skipper, fully crewed, flotilla sailing, cabin cruises, incentive trips and much more! Ask for suggestions. Specialist for "Maritime Incen...
Egina Yachts
Egina Yachts is a family owned and operated company specialized in Brokerage, Yacht Management, Yacht Charter along the Aegean and Mediterranean coasts of Turkey and Gre...
Empress Cruises
Yacht charter vacation in beautiful surroundings! Empress Cruises offers yacht charters with captain and stewardess on board our 52 ft DeFever motor yacht. Just relax...
Exas Yachting
Exas Worldwide Yacht Charters Inc. offers an excellent selection of sailing yachts booked directly with their owners or through our affiliate company in Greece. If you ha...
Gulet Online
Blue cruise is a discovery of Turkey's Turquoise Coast on a yachting holiday unlike any other. Many exotic beaches and picturesque islands are difficult and sometimes imp...
IDE Yachting
We offer Blue Voyage in Turkish Mediterranean and Aegean Sea. Our Yachts called as Gulet with wooden as traditional style builded. We organise also 3 days and weekly...
Mericyacht
We are a leading yacht charter company in Turkey since the year of 1979 with yachting license 126. We organize blue voyages & diving tours by our 42 gulets, motor yachts...
Meridian Travels and Yachting
At Meridian Travels & Yachting, our land and sea based teams do all they can to ensure you have a wonderful holiday. We are Gulet Charter Specialists and have created som...
Nautilus Yachting Bodrum
Peter Sommer Travels
An award-winning British tour operator offering expert-led gulet cruises and private gulet charters in Croatia, Greece, Italy and Turkey. Peter has been organising and le...
SAILpoint Yachtcharter
We are specialists in flotillas, bareboat and crewed yacht charters and the first choice for sailing in Turkey and Croatia. Specialists in every aspect of our field, w...
Seaways Sailing
We are a friendly family-owned business specialising in top quality bareboating and skippered charters. Offering you the freedom and flexibility to tailor make your pe...
AB Polaris
Welcome to AB Polaris, a boutique, new generation, yachting company, passionate to provide exceptional service to our clients. Our tight knit team consists of individuals...
Absolute Yachting
Absolute Yachting is a company that provides high quality services to clients that wish to cruise in a private yacht and visit the Greek islands, the Turkish Coast, Croat...
Ada Yacht
Ada Yachting has been providing a full range of yacht related services to its clients since 1981. In addition to yacht services and new construction activities, the compa...
Aegean Voyage
Turkey is an ideal destinations for yachting sailing and cruising vacation. Small bays and Turkish hospitality combine to make your trip a truly memorable experience....
Afroudakis Yachting
Afroudakis Yachting based in Athens Greece with affiliate partners in San Francisco USA, Dubai UAE & Moscow Russia, operates in yachting industry including activities of...
Alpha Yachting
Alpha Yachting offers crewed yacht charters in Greece, Croatia,Turkey, Italy, France, Spain, and the Mediterranean sea. We are proud to offer a wide selection of luxury c...
Balina Yachting
Do you want to experience an unforgettable and special holiday? Do you expect more than sun and beach? Do you dream of idyllic bays far away from mass tourism? Then jo...
Barbaros Yachting
We are a Yacht Charter company based in Bodrum Turkey. Barbaros Yachting offers crewed Yacht, Cabin, Bareboat Charters in Turkey and Greece. Sail as a group, couple or...
Blue Point Yachting
Blue Point Yachting owns luxury yacht Papa Joe, as well as offers customized services in yacht charters from yacht owners direct. Our portfolio includes around 130 yachts...
Boat in Turkey
We are working as a yacht charter & Brokerage company in Marmaris / Turkey. Please see our web site for more information. Bareboat Sailings , Gulet , Cabin Charters , Mot...
CharterWorld
CharterWorld yacht charter is the best source of bareboat, crewed, luxury, sailing, catamaran, sailboat or power boat charters worldwide! Use our boat search or browse ar...
Durukos Yachting
Private charters for luxury, fully crewed charter in the Aegean and the Mediterranean. With Durukos Yachting you may choose between various traditional gulets, caicos or...
Era Yachting
Era Yachting was established in 1983, is certified as a yacht operator by the Turkish Ministry of Tourism, is a Category "A" member of the Turkish Travel Agencies (TURSAB...
Flama Tours
Flama Tours is one of the longest established and licensed yacht charter companies in Turkey. We are a privately owned company specialising in efficient and reliable gule...
IG Marine International
We as IG Marine are very much appreciated to hand you the service types and prices you would need in our possible future cooperation. IG Marine is a brand new company...
Imbat Yacht
As Imbat Yacht we provide opportunity for our guests, who would like to enjoy sun shine and blue sea, to see and visit Fethiye and Göcek bays first and many beautiful bay...
Iris Maritime
Blue Cruise is one of the most thrilling adventures that one can experience, is exploring along the Turkish coast East of Bodrum Sail away on a Blue Cruise. Blue Cruis...
LDNB Global Co
Luxury crewed, skippered and bareboat charter on catamarans, Gullets Sailing and Motor yachts available for bareboat and crewed charter in the Mediterranean, the Caribbea...
Liga Yachting
Liga Yachting invites you to unique seashore of Göcek Let us explain why? Because of the fact that Göcek has natural shape that prevent seaport from weaves. Göcek has...
Marrem Yachting and Education Center
Blue Cruise combined with yoga and meditation. Enjoy blue lagoons and silent bays. We cruise the southern coast of Turkey and Greek Islands. The perfect getaway on our...
Pupa Yachting
Pupa is the Bareboat and Gulet company in Turkey and the leading provider of yacht charter and gulet holidays.