Charter Quote Finder
We'll find the best quotes for your exact requirements:


Some photographs of Stockholm Archipelago: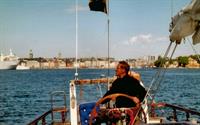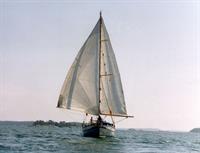 Stockholm Archipelago Sweden yacht charter
RTC Batkontakten AB
RTC Batkontakten AB is today the leading charter broker and yacht agent in Sweden. We have been in the business since 1975 and arranged over 10,000 charters to satisfied customers along the Swedish coastline. RTC has a large selection of boats (thousands) all over the country. Small or big, comfortable or luxury, there will always be a boat that will satisfy your wishes. The boats are located in the East and West Coast with the main area in St...
Aqua Charter HB
We offer you quality sail yachts in the Stockholm archipelago with skipper or bareboat. We are located in Saltsjöbaden, Neglinge and Lidingö. We are the best in making yo...
Charm Charter
M/Y Charm have three decks, the lower one of which has five cabins with shower and WC. The main deck houses the splendid dining room, the kitchen and the wheelhouse. On t...
Eden Yachting
Eden Yachting is the leading international yacht charter company and brokerage firm based in Dubai. With a comprehensive fleet of Luxury Yachts and Superyachts available...
Boat Charter Stockholm
Boat Charter Stockholm offer new Bavaria Match yachts, and Cruisers for charter in Stockholm archipelago. We have also many private yachts available for charter. Boats ma...
Crew Sailing
We are Sweden's only native English sailboat charter. We offer top fresh sailboats at competitive prices. We offer several levels of service from full catering to just a...
NB Yachting
Congratulations, you have just taken your first step towards a unique experience, Sailing the archipelago of Stockholm, Sweden, onboard one of our skippered yachts. On...
LDNB Global Co
Luxury crewed, skippered and bareboat charter on catamarans, Gullets Sailing and Motor yachts available for bareboat and crewed charter in the Mediterranean, the Caribbea...
Sailmarine AB
Welcome to the unique and beautiful archipelagos of Stockholm, Gothenburg and Åland. We offer comfortable yachts from 30 to 53 feet, crewed or bareboat. We also arrange...
Swede Charter Sailing AB
Farthest to the west lie hundreds of islands and skerries in an incredibly beautiful archepelago. At its centre lies Marstrand, whose reputation for sun and sea and richl...
V Sailing
Vsailing is a chartersailing company with crew and charters all around the Swedish east coast.We cooperates with local event companies and offer: - Daysailing with saili...
Dream Journey Yachting
More then 1,000 bareboat and crewed yachts for charter. Perfect choice of luxury yachts, motor boats, catamarans, sailing boats and gulets for a perfect holiday at sea. W...
EmInEss CharterSailing
A sailing event with us in the Stockholm archipelago will give you an extraordinary experience for all participants. We welcome both small and large groups from 2 up to 1...
SS Svanen of Stockholm
Svanen af Stockholm is a staysail schooner which is specially designed to take its guests into the most virgin places in the Stockholm archipelago. With centerboard and a...
Taranea Spray Charter
Sail with us on the Baltic sea! Sail with our beautiful Taranea Spray. A close copy of Joshua Slocum's boat "Spray", in which he sailed alone around the world in 1895-...
Archip Sailing
With a fleet of modern Arcona sailing boats – 37-46ft- we create the conditions for a successful vacation or a rewarding company event. The Arcona boats are fast, comfort...
Dream Time Yacht Charter
Hissa Segel
Hire a sailboat in the Stockholm Archipelago complete with skipper/archipelago guide. Hissa Segel offers sail charter tours for groups of up to 100 people. Our tours c...
IVC Stockholmscharter
We can offer 7 charter boats from 42 feet to 80 feet. Stockholm Charter will take you out to the Swedish archipelago.
Karlskrona Folk Yachts
Have you ever dreamt of being Christopher Columbus or James Cook? Well here is your chance to discover a paradise on your own. We offer beautifully restored and mainta...
Seasys
Njut av Stockholms skärgård på det bästa sätt som finns- från en segelyacht. Vill du bjuda dina kunder på en oförglömlig upplevelse eller är det dags att svetsa samman...
Stockholm Catamaran Charter AB
Fagerdala Marine Systems AB
Fast sleek and luxurious, this classic Yacht is hand built to the highest standards by one of Sweden's famous yards. The interior is made of magnificent American limed oa...
Roden Marine
Företaget, som har sin hemort i Roslagens hjärta på Västernäs, Rådmansö, drivs av Per Ringhagen, sjökapten med 43 års arbete till sjöss. De senaste 17 åren som befälhavar...
Hyr Bavaria
Rent our Bavaria of the latest model - The easy sailed and sexy Bavaria39 Cruiser model 2006 with 3 cabins! With a total of 3 separate cabins, 6 beds and 2 WC/Showers...
Nautors Swan Sweden
Yacht Concept operates Nautor's Swan Charters with our marina at Saltsjöbaden in the Stockholm archipelago as our base. To put up sails on a Swan and leave other boats...
Sassa II
Ska du hyra båt i sommar? Hyr min motorbåt, en Forbina 9000 och njut av Stockholms skärgård när den är som bäst. Ladda hem ett faktablad här (PDF). Att hyra båt är som...
Sunwaves Travel
Stockholm YachtCharter
Come and join us for great corporate events and private sailing tours in these unique waters, just east of Stockholm, the capital of Sweden. 26.000 peaceful islands,...
4Sail Batuthyrning
Hyra Segelbat
TorahMarine AB
Bavaria Fabola Sverige
Hire, rent out or why not buy a yacht suitable for charter arrangements. Our commitment and strong focus in Bavaria Charter ensures our customers a safe yacht summer. ...
Aggelon
Ocean Spirit
Yachtcharter in Sweden (Stockholm archipelago, east coast, west coast, lakes, Aland islands), sailing yachts, motor yachts, houseboats (mostly private yachts). Furthermor...
Scandinavian Yachting HB
Skippered yachtcharter. Sailyachts and motoryachts availible in Stockholm area. Skilled Skipper and crew rental for charter or deliveries within Scandinavia . We ca...
Yacht Charter Stockholm