Charter Quote Finder
We'll find the best quotes for your exact requirements:

Neighbouring Areas
Cote d Azur
Some photographs of Mallorca: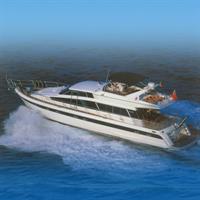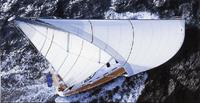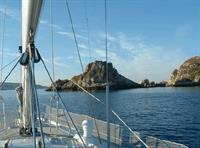 Mallorca Spain yacht charter
Fraser Yachts
As the world's leading luxury yacht charter company, Fraser is a trusted name in yachting and specialises in crewed super yacht charter. On a
private yacht charter
vacation with Fraser, you'll experience unforgettable moments and capture incredible memories with family and friends. From cruising the Mediterranean coastline or Caribbean islands on board a motor yacht with every luxury...
Il Miglio Blue
Il Miglio Blue - offers skippered or bareboat charters by sailboat, catamaran, motorboat, or gulet in Sicily, Italy. Our bases are a short sail away from the Aeolian Isla...
Almar Baleares Charter
Somos una empresa dedicada al alquiler de Barcos a motor en Club de Mar Palma de Mallorca
Buddhaboat
Charter the World in a semi-luxurious ketch of 19m! Balearics, Canaries, Crossing the Atlantic. From 1 day till some weeks, we adapt our program to your needs. H...
Gran Atalaya Charter
Best crewed charters for families and groups. Charter in Balearics Islands No extra costs no surprises. Come, enjoy, relax and fun!
Primo Yacht Charter
We are dedicated to offering a large selection of yachts for sale and charter, ranging from the traditional classic sailing yachts to the most modern of high performance...
Sirena Sailing
Sirena Sailing offers the following in the Balearic Islands: - luxury crewed yacht charter (days, weekends, weeks etc.) - bareboat yacht charter - yacht maintenance ...
Vita Bel
Luxury Day Charter; Sunset Charters and Half-Day Charters 'Vita Bel' is a classic, eye-catchingly elegant 16m Jongert - Van Dam yacht, solid teak decks, new white sail...
Viva Yacht Charter & Broker
Modern fleet of monohulls and Catamarans with competitive prices. Bases in Spain at Palma de Mallorca (Balearic Islands) and Las Palmas de Gran Canaria (Canary Islands...
Yacht Moments
YACHT MOMENTS is your high-class service provider for Yacht Construction, Yacht Brokerage, Worldwide Yacht Charter, Yacht Management and Yacht Refit. YACHT MANAGEMENT T...
Aigua Sea School
Aigua Sea School based in Palma de Mallorca, Spain, dedicated to yacht training as recognised by the Royal Yachting Association (RYA). Our school office is in the vibrant...
Atlantic Lady
With classic little ship lines and enviably high standards, Atlantic Lady always turns heads wherever she goes. Her recently rebuilt Vosper stabilisers make her a very co...
Boats4ever
We offer you a comprehensive service network for any of your yachting needs. If you are looking at buying a boat, chartering, consulting, deliveries, etc. don't look any...
Calle Picasso
Situated in picturesque Port Andratx is this 5 bedroom, 5 bathroom stunning villa with breathtaking views over Andratx Marina. Located within private secure grounds it b...
Charter OK
CharterOk is a charter company with own fleet in Costa Brava and Balearic Islands. Motor boats and Sail boats bareboat or with Skipper
DMC Reisen
yacht charters - bareboat, with skipper, fully crewed, flotilla sailing, cabin cruises, incentive trips and much more! Ask for suggestions. Specialist for "Maritime Incen...
Draco Servicios Nauticos SL
Draco is a company dedicated to the field of marine services, with experience in this sector that seeks quality service, professionalism and personalized service. Oper...
Freedom Ships SL
The boats and the yachts are like much right a part of Ibiza that its beautiful compartments and the ground in the medium of the island. Our yachts at Ibiza are based in...
Grand Soleil Yacht Charter Ltd
Outstanding yacht charter from the renowned range of yachts from Grand Soleil. Yachts from 37' to 56' Destinations. Croatia, French Riviera, Ballearics, Italy, Por...
Kingfisher
Make yourself at home on Dragonfly, a 44 foot Sun Odysey 439. Strategically-placed hatches and windows are complemented by the main window which runs almost the full len...
Mallorca Crusing
Mallorca Crusing was established to provide a quality service to motor yacht owners and charter clients alike, specialising in luxury charters & motor cruising holidays w...
Palma Maritime SL
Palma Maritime S.L. is a yacht management and yacht charter company based on Mallorca (Majorca) for over 27 years. We have an established network of mechanics and supplie...
SAILpoint Yachtcharter
We are specialists in flotillas, bareboat and crewed yacht charters and the first choice for sailing in Turkey and Croatia. Specialists in every aspect of our field, w...
Bluemarine Charter Ibiza
Whether it's an engine or sailing yacht, catamaran, bareboat, luxury or mega Yacht. At Bluemarine Yachtcharter you may rent boats in Ibiza, motor yachts charter for a...
Charter Experience
We specialize in worldwide luxury charters on superyachts, both sailing yachts and motor yachts. With many years of experience in the yachting industry, we have cruise...
Charter Maritimo
Charter Maritimo offers sail, motor and megayachts for charter throughout the world.
Club La Costa Yacht Club
Could there be a better way to see the most beautiful places on earth than aboard your own private luxury catamaran? Welcome to the Club La Costa Yacht Club. Step aboard...
e sailracing
Regatta Events: Participate in the Spanish IMS championship (class C or 600) with a competitive boat and race with professional teams at exciting locations and great ven...
Inter Yacht Charter
We handle all contracts for Bareboat, Crewed, Luxury and Corporate Yacht Charter. We ensure that all requests are met and your expectations are exceeded. With over 38 yea...
Lamprell Marine SL
Lamprell Marine is a family run business covering yacht charter, engineering and brokerage. Their fleet include a combination of luxury motor, flybridge, bareboat, ski...
LDNB Global Co
Luxury crewed, skippered and bareboat charter on catamarans, Gullets Sailing and Motor yachts available for bareboat and crewed charter in the Mediterranean, the Caribbea...
Mediterrani Serveis
Yacht Charter
Midwest Charters Ltd
We specialize in catamaran sailing yachts in waters we know. Caribbean and Mediterranean Sea. A sailing vacation aboard a cruising catamaran is a little bit of heaven....
Promarine Yachting
Herewith, we are very pleased to introduce you Promarine yachting and our yacht charter services, sailing school courses and flotilla sailing for pleasant cruising holida...
Proyachts
We specialise in the Yacht charter & Yacht management and in 2010 decided to introduce Yacht brokerage to the business. Our goal is to offer full assistance to our client...
Ribeye Balearics
We are the exclusive representative for Ribeye, Goldfish and Ribtec RIBSs in the Balearic Islands. From our showroom in Palma, Mallorca, we can provide and take care of y...
Seamajor Yachts
Seamajor offer the best selection of 1000's of bareboat sailing and motor yachts in more than 20 countries worldwide. If you or your party have no sailing qualifications...
Solent Yacht Charter International Ltd
With bases in the Mediterranean & UK, we offer quality yacht charter for the discerning client.
Sunscape Yachting
Sunscape Yachting offer bespoke independent yacht charter, flotilla sailing and gulet cruising holidays.
Uneek RIB Charter
A full range of luxury inboard diesel Ribs and corporate water taxis for charter, fully mobile throughout the South of France, Spain and Mallorca. Our Ribs are availab...
Weber & Odenwald Yacht Affairs
Wir bieten Ihnen Maklerei, Charter und Management rund um exklusive Yachten ebenso wie luxuriöse Kreuzfahrten und herausragende Events. We offer you Brokerage, Cha...
White Star Charter
The White Star, our Elegance 76 and The Elegant Star, our Elegance 80 both offer luxury accommodation for up to 8 guests sleeping in 4 en-suite cabins. All the cabins hav...
Wishful Sailing
Destinations Wishful Sailing is the number one choice for a sailing holiday anywhere in the world today. We can offer more than 3.500 sailing and motor yachts at 200 ba...
Yasanti
The Yasanti (Turkish for "a way of living") is a traditional Turkish Gulet sailing boat comfortable furnished with classical woodwork interior. The Yasanti has profess...
ADE International Yacht Charter
Barebootcharter (Selbstfahrer) auf unseren Internetseiten finden Sie eine internationale Zusammenstellung von über 160 Motoryachten in den Revieren Mallorca, Ibiza, Südfr...
Aquamarine Sailing
The Balearic specialist. Mallorca, Ibiza, Formentera and Minorca. Easy and frequent flights A selection of luxury crewed private yachts with personal service, includi...
B and Y Charters International
Sail to Mediterranean (Greece, Turkey), South Pacific, Europe.
Blue Sky Cruising Ltd
Blue Sky Cruising is based in the port of Andratx, Mallorca, we offer foe charter Fairline Phantom 46. The yacht has 3 bedrooms, sleeping 6 people and can accommodate 12...
Charterdream
We offer bareboat charter in Mediterianean Sea - Spain - France - Italy - Croatia - Grecce - Turkey, Canarias Island, Sweden and Caribien Island. Also we offer luxery cr...
Cloud Ten Charter
Moored in the historical Port of Alcudia in the North of Mallorca Cloud Ten is a fully equipped and fully coded charter boat. Explore the beautiful bays and coves of t...