Charter Quote Finder
We'll find the best quotes for your exact requirements:

Neighbouring Areas
North Sea
Some photographs of Norwegian Fjords: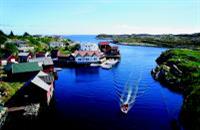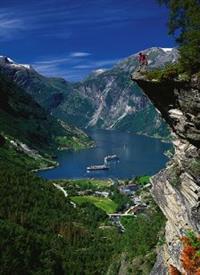 Norwegian Fjords Norway yacht charter
Eden Yachting
Eden Yachting is the leading international yacht charter company and brokerage firm based in Dubai. With a comprehensive fleet of Luxury Yachts and Superyachts available...
Edinburgh Boat Charters Ltd
We offer a unique range of experiences to the discerning buyer, whether corporate or private. Our venue, a high specification luxury sailing yacht, is unique to the ea...
Halcyon Yacht Charter LLP
Halcyon is a beautiful 95 foot classic wooden ketch built by Thornycroft at Southampton in 1929. She has luxurious accommodation for 8 guests in four cabins and is opera...
Boreal Yachting AS
Sail in North - Sail the Arctic Norway Rent a sailboat in Tromso - bareboat or skippered charter. Our fleet in North Norway - Tromso; Delphia 47, 2012 model, 5 dbl.c...
Arctic Circle Yachting
With the help of our slogan "Blue Arctic Adventures," we welcome you to our northern coastline – Arctic North Norway. We offer a wide range of modern sailing yachts,...
Johs Lunde Yachting
Johs Lunde Yachting welcomes you on board on their luxurious fleet of charter boats. The boats are between – 40 – 95 feet, and are very well suited for groups of 50 – 20...
LDNB Global Co
Luxury crewed, skippered and bareboat charter on catamarans, Gullets Sailing and Motor yachts available for bareboat and crewed charter in the Mediterranean, the Caribbea...
New Horizon Sailing
Adventurous sailing holidays on the West Coast of Scotland in comfort aboard a skippered Oyster yacht. Charter a berth or the whole boat and explore the Scottish Island...
Bergen Yacht
Welcome on board one of our yachts, Sunseeker Manhattan 70', Fairline Squadron 68, Fairline Targa 52 or Rodman 44. Enjoy the ultimate luxury visiting the Fjords of Norway...
Camper & Nicholsons International
With a global network of offices and a reputation founded on more than two hundred years of experience, CNI is truly without equal in the yachting industry. CNI has fi...
Golden Black Sailing
UK, West Country based yacht charter company, operating from Port Pendennis, Falmouth since 2001. Offering first class yachts from 36' to 41' as bareboat, skippered and S...
Albatross Yacht Charter
Albatross and our local operators around the world, know the areas you will be sailing in and will help co-ordinate your travel route. We will supply you with maps (char...
AWM Yachting Ltd
There are numerous elegant, luxurious and well equipped yachts all over the world. Our goal is to charter the right one for you and sail it to the most wonderful place...
Holiday Yacht
Sailing on your own Holiday Yacht, sitting on deck and glide through the majestic scenery into the Norwegian fjords, is the ultimate experience you`ll never forget. The f...
Nautic Sailing
Explore the Norwegian Fjords with Nautic Sailing. Western Norway, known as Fjord Norway, have been recognised by both Lonely Planet and National Geographic as being one o...
Yacht Charter Norway
The majestic Norwegian Fjords are among some of the most breathtaking natural scenery in the world. Here you will find excellent sailing conditions and access to an unfor...
Excallibur
Olsbos SeilCharter
SeaDream Yacht Club
SeaDream yachting is different from big ship cruising. Unlike cruises, you will be pampered by SeaDream's award winning service and cuisine. You can be as active or as re...
Explore North
Explore North will take you into one of the most beautiful areas in the world. We will let you climb to the summit of mountains that starts right at the beach and ski or...
Norway Yacht Charter AS
Berserk Expeditions
Cruise Norway
Cruise Norway will take you to either end of the Globe. Travel to the Far North to experience Norway, the North Cape, Greenland, Spitsbergen, or even the North Pole. C...
NorseAdventure Yacht Charter
Looking for a sailing adventure? Join NorseAdventure Yacht Charter and experience something new! We operate in Norway, Sweden and Denmark.You can choose to sail newer...
Sailing Charters Worldwide
We have a variety of skippered and bareboat yacht charters available for you to enjoy worldwide. You can choose your location across the globe including Croatia, Cyprus,...
Azinor
Sea Mist Cruises
Register online on the boat charter website and fill out the immigration form at least two weeks before departure. This will greatly reduce your waiting time in the board...
Bor
Fjord Cruise Adventures
Fjord Golf Tour
Kamminga Sailing
Sea Fishing Norway
Yachtevent