Charter Quote Finder
We'll find the best quotes for your exact requirements:

Neighbouring Areas
Cote d Azur
Some photographs of Mediterranean Sea: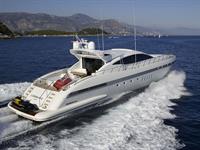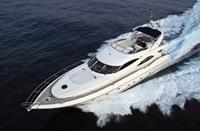 Mediterranean Sea Monaco yacht charter
AquaCruise
Yacht charters in south of France, Corsica, Sardinia, Italy, Croatia, and Greece. Specialising in motor yachts from 20m to 60m from ports of St.Tropez, Monaco, Cannes & Antibes... Yachts include Sunseeker, Ferretti, Princess, Amels, & Feadship. DAY CHARTER available, options include Predator 68, and Leopard 27m. Contact us with your requirements, we have the perfect yacht to suit your budget and taste!
Fraser Yachts
As the world's leading luxury yacht charter company, Fraser is a trusted name in yachting and specialises in crewed super yacht charter. On a
private yacht charter
vacation with Fraser, you'll experience unforgettable moments and capture incredible memories with family and friends. From cruising the Mediterranean coastline or Caribbean islands on board a motor yacht with every luxury...
Moody Yachts France
Luxury Yacht Charter in the Mediterranean (France, Cote d'Azur (French Riviera), St Tropez, Cannes, Monaco, Italy, Greece, Turkey, Mallorca, Ibiza, Croatia), the Caribbea...
Eden Yachting
Eden Yachting is the leading international yacht charter company and brokerage firm based in Dubai. With a comprehensive fleet of Luxury Yachts and Superyachts available...
Egina Yachts
Egina Yachts is a family owned and operated company specialized in Brokerage, Yacht Management, Yacht Charter along the Aegean and Mediterranean coasts of Turkey and Gre...
Infinity Yacht Charters Inc
Yacht charters with crew. See hundreds of luxury motor and sailing charter yachts online. Destinations worldwide! Expert advice based on personal inspections. Exceptional...
Royalty Yachts
Royalty Yachts provide fully crewed private yacht charters from a worldwide selection of inspected and hand-picked luxury yachts. Royalty Yachts guarantee that your ultim...
Simpson Marine
Simpson Marine specialises in luxury yacht charter for any occasion. Our team will source the right charter yacht and personalise an itinerary or event to suit your re...
Camper & Nicholsons International
With a global network of offices and a reputation founded on more than two hundred years of experience, CNI is truly without equal in the yachting industry. CNI has fi...
Dream Journey Yachting
More then 1,000 bareboat and crewed yachts for charter. Perfect choice of luxury yachts, motor boats, catamarans, sailing boats and gulets for a perfect holiday at sea. W...
Executive Yacht Charter
Executive Yacht Charter is a Swiss registered company and provides worldwide Premium Yacht Charter - Yacht Brokerage and Yacht Services. Contact Thomas Lauber for an e...
International Yacht Collection
Whether your intent is to bask in St Barth's, mingle in Monaco or dive downunder on Australia's barrier reef – we've got the global charter scene covered. International Y...
Ocean Independence
Ocean Independence is dedicated to providing the highest level of quality services in the field of large and luxury yachting. With the support of ten worldwide offices we...
C&C Group
C&C group is the official Sunseeker dealers for Italy and Monaco offering yacht sales, yacht charter, yacht management and yacht service in our two shipyards in Lavagna I...
Hyde Yachts
Hyde Yachts are specialist brokers for owners and charterers of the most exclusive yachts in the world. Truly exceptional service is often promised but rarely delivered....
Sevinc Yachting Partners Ltd
Charter M/S Sevinc 2, a beautifully Gulet available for private charter or business charter in the Mediterranean, Cote d'Azur, Corsica and North Italy (Liguria Tuscan...
Yachtzoo
Our dedicated and tight knit team consists of people who are leaders in their specialist fields. We have extensive experience within the industry and understand the globa...
Classic Yacht Charter
You want to do it - we will organize it for you Would you like to spend a marvellous day in the open sea along the coast between Monaco and St. Tropez with your rel...
Key To Quay
Key To Quay is a Provisioning Company based in the French Riviera. We support Yachts & Crew along the Mediterranean. Our Services include: Fine Wine Supply, Laundry, VIP...
Millionaires Concierge
World Wide Yacht Charter Service We specialize in 40ft to 240ft Yachts, Over 150 Yachts Available See the coast line aboard your own private Yacht Limousine ser...
Monte Carlo Luxury Yachts
For a classic Riva runabout for the afternoon, an extended cruise on the Côte d'Azur or Riviera or a Corporate Event in Monaco or Cannes - we are here to make your choice...
Svaa Yachts SA
Yachtowner
Enjoy the style and excitement of the world of super yachts. With the security of a transaction backed by the brand-leading Card, we will obtain for your exclusive enjoym...
Advanced Sailingbcn Barcelona
Barcelona Sailing Boats promotes sailing and motor yachts charters in the Catalonian coast and also in the Balearic Islands, that offer unique beauty. Their breathtaking...
Charter & Charter
Welcome to charming Monte-Carlo, the true capital of the maditerranean yachting, where the international jet-set meets... We are on the international yachting since 19...
Cruising Consortium
Like-minded enthusiasts coming together to enjoy something they can better finance as a group is nothing new. Racing Cars, Jets, Horses and even works of art have been pu...
Diplomat Cruises
One of London's premier yacht charter companies, we have Sunseekers, Princesses and Fairlines available to discerning clientele. As a partner of the Barclays London Helip...
Ivaldi Yachting Monaco
Monaco Yacht
Red Lion Yachting
Sherakhan
Ava
Luxury yacht charter in Monaco.
Beresford Lowe
The Monaco, Cannes and St Tropez specialists in mid size luxury. Charter a four stateroom yacht inside the port for the Monaco Grand Prix and see the racing in style a...
Bliss Yachts
Chartering a yacht is one of life's greatest pleasures. A crewed yacht charter represents an unforgettable experience either for business or leisure. Just imagine: you...
Moravia
Moravia Monte Carlo knows the yachts it offers its customers fore ad aft, and knows the crews of each vessel just as well. Moravia Monte Carlo charter listings are made...
Nauticsworld
Relax and do it free on the water.
Privilege Charter
Liven Up
My Sea
Imagine closing the door and making an effortless escape to a blue sea destination of your choice. From door to deck, every detail and arrangement has been taken care of...
Northern Cross
Private luxury charters on the well known yacht in the Mediterranean. Book your luxury vacation now.
AqvaLuxe Yachts
D5
Dahm International
Edmiston and Company
Pearl Yachting