Charter Quote Finder
We'll find the best quotes for your exact requirements:

Dialling Code
Phone calls to Maldives should start with the code +960
Other Countries
Some photographs of Maldives: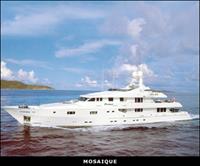 Yacht Charter Maldives
The weather in the Maldives is one of the greatest attractions (22 to 33 centigrade all year and moderate weather). Most people choose to visit in November to April to escape our Northern winter. Skippered yacht charters prevail in the Maldives due to hazardous reefs, the threat of piracy (there are allegedly 39 Somali pirates incarcerated there) and expensive government permits and anchor charges levied by the resorts.
Please choose an area: