Charter Quote Finder
We'll find the best quotes for your exact requirements:


Some photographs of Java: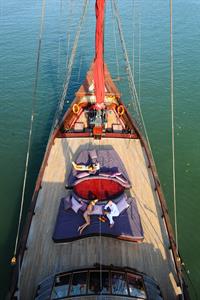 Java Indonesia yacht charter
Fraser Yachts
As the world's leading luxury yacht charter company, Fraser is a trusted name in yachting and specialises in crewed super yacht charter. On a
private yacht charter
vacation with Fraser, you'll experience unforgettable moments and capture incredible memories with family and friends. From cruising the Mediterranean coastline or Caribbean islands on board a motor yacht with every luxury...
PT Black Moon
We offer taylored Holiday Yacht charter packages. We are the exclusive Bare Boat and live aboard sailing holidays of indoenesia. Specializing in Flores, Komodo, Sumbawa,...
Seven Seas
The Seven Seas is a 40 meters LOA, traditionally built Indonesian sailing schooner and has set new standards for luxury adventure charters in Indonesia. Custom-designed t...
Asia Superyachts
Asia Superyachts is your preferred yacht broker in South East Asia. We offer yacht/ boat sales, charters and ongoing logistic services. Based in Singapore we are ideall...
Songline Cruises of Indonesia
From the exotic ports of Jakarta, Bali, Ambon and Makassar, the black sails of Indonesia's Bugis Schooners carried cargoes of spice and porcelain as far as China and the...