Charter Quote Finder
We'll find the best quotes for your exact requirements:


Some photographs of Bali: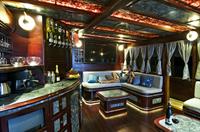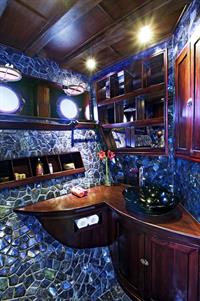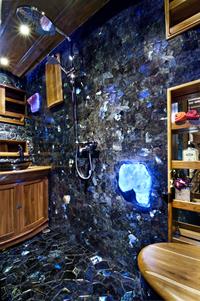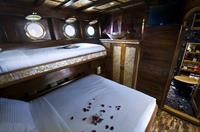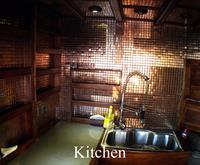 Bali Indonesia yacht charter
Raja Laut
Providing luxury expeditions in the Andaman Sea, Langkawi, Mergui, Andaman & Nicobar, and Indonesia, Bali, Komodo & Raja Ampat. At 100ft in length this splendid yacht...
Bali Cat
This Ocean-going 48ft "Flybridge Motorsailer-Catamaran" is a very well sailing & proven Catamaran especially build for the Tropics or warm weather, but very safe and comf...
PT Black Moon
We offer taylored Holiday Yacht charter packages. We are the exclusive Bare Boat and live aboard sailing holidays of indoenesia. Specializing in Flores, Komodo, Sumbawa,...
Bali Seadancer
book your charter cruise with us today. boat specifications: build by dyna craft yachts. loa 48 FT. fist cabin double bed and en-suite toilet. second cabin with 2 s...
Mutiara Laut
Exotic Yacht Charter Bali offer luxury private yacht charters to the most remote islands of Indonesia on a classic two-mast schooner (traditional wooden "Phinisi-boat")....
Sea Trek Sailing Adventure
Few people realize the size of Indonesia. This unique country easily embraces Europe from Glasgow to beyond the Urals and from Gibraltar to way beyond Stockholm. Our c...
Seven Seas
The Seven Seas is a 40 meters LOA, traditionally built Indonesian sailing schooner and has set new standards for luxury adventure charters in Indonesia. Custom-designed t...
Asia Superyachts
Asia Superyachts is your preferred yacht broker in South East Asia. We offer yacht/ boat sales, charters and ongoing logistic services. Based in Singapore we are ideall...
Bali Boat Organizer
We organize excluisve private charter boat from Benoa Harbor, Bali to Lembongan, Penida, Gili or Lombok Island. We provide Catamaran, Motor boat and some boat specifica...
Omni Marine
Private Luxury Yacht Charter and Boat rentals Krabi, Phuket, Bali, Andaman islands, Burma, Indonesia, singapore, Malaysia, Langkawi, Koh lanta. Total privacy. Complete...
Talika Oazia Private Cruises
Dive Damai
Small groups of 8 guests receiving personalized service on purpose built, traditional wooden schooners with a dive guide to guest ratio of 3 to 1 and the most varied trav...
Easy Cats Pte Ltd
Have you ever dreamt about chartering a yacht under the sun and swimming in the blue waters? We are here to help you to fulfill your dreams. Our friendly staff will assis...
Indo Yachts
Indo Yachts: The First Indonesian Superyachts Each yacht has its own soul and distinct character yet they all share a lineage from the precious woods of Kalimantan an...
Island Explorer Cruises
PT. Island Explorer Cruises and has been established for more than 10 years growing at a steady pace, owned and operated by Australian and Indonesian partners to give you...
Lili Marleen Cruises
The Lili Marleen is a 249ft luxury yacht which is currently available for private charter anywhere in South East Asia. Built in Elsfleth, Germany in 1994, this magnificen...
Moggy Offshore Cruising Catamaran
The Moggy is a 46ft high-powered sailing catamaran, fast and stable. We have been operating from Bali since 1993. Should it be Full-Day, Half-Day, Sunset or Extended s...
Samata Liveaboard
Samata - a luxury liveaboard operating cruises in the most sought-after destination in Indonesia - from Bali to Alor via the National Marine park of Komodo. Specializ...
Songline Cruises of Indonesia
From the exotic ports of Jakarta, Bali, Ambon and Makassar, the black sails of Indonesia's Bugis Schooners carried cargoes of spice and porcelain as far as China and the...
Tiger Blue
Tiger Blue takes you on an adventure through Eastern Indonesia. Voyage through some of the most beautiful islands in the world. See history and culture come alive in the...
Bali Cruises
Best deals on charter vessels, fishing boats, sea safari, ombak putih, Bali Hai Cruises, Bounty Adventure, Island Explorer, Fishing Boats, Charter Vessels and Komodo Pini...
Buddha Bali Luxury Cruise
Buddha Bali Luxury Cruise is charter for private luxury yacht in Bali. We provide our guest with the excellent service from our expert and friendly staff. We offer you: f...
El Aleph Luxury Cruising Schooner
Announcing New Luxury Cruising Schooner - Traditional Phinisi hull with 21st Century technology and unmatched comfort and safety., Built as luxury owner's yacht, El Aleph...
Manta Mae
Silolona
Silolona sails in Indonesia from April to November every year, before going up to the West Coast of Malaysia and Thailand and up to Myanmar, from December to March. As y...
Water Adventure Ocean Wide
Indo Boat Trips
Asia Sailing Charter
Asia Sailing Charter, your premier private yacht charter adventurers, offering exclusive tropical island getaways to some of the world's most exotic and beautiful locatio...
Bali Boat Party
Just bring your day onboard ..... see the differrence.....feel the sensation ......
Indo Yacht Support
Indonesia Yacht Charter
Komodo Liveaboard
All Aboard Travel
Bali Dives
Bali Scuba
Orient Charters
Orient Charters offers crewed yacht sailing holidays and charters in Asia primarily in Indonesia, Singapore, Phuket in Thailand or Langkawi in Malaysia. Merguie in Myanma...
Bali Charter Boat
Bali Yacht Services
Surf Travel Company
Asia Pacific Superyachts
Adelaar Cruises
Bali Intaran Tours
Desert Storm
Underwater Tribe