Charter Quote Finder
We'll find the best quotes for your exact requirements:


Some photographs of Cyclades: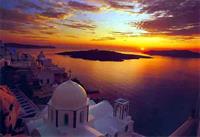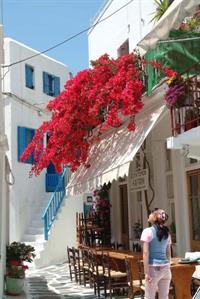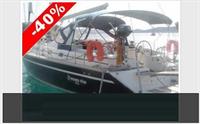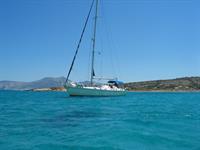 Cyclades Greece yacht charter
AquaCruise
Yacht charters in south of France, Corsica, Sardinia, Italy, Croatia, and Greece. Specialising in motor yachts from 20m to 60m from ports of St.Tropez, Monaco, Cannes & Antibes... Yachts include Sunseeker, Ferretti, Princess, Amels, & Feadship. DAY CHARTER available, options include Predator 68, and Leopard 27m. Contact us with your requirements, we have the perfect yacht to suit your budget and taste!
Adonis Yachts
Adonis Yachts offers owned sailing yachts for skippered or bareboat sailing charters which are in immaculate condition and Luxury Sailing Yachts for Absolute Royal Cruise...
Athens Sailing Academy
Athens sailing academy, offers you the best opportunity to experience the Greek Islands in the way of your dreams. Why not learn how to Sail at a school where sun shi...
Divine Yachts Greece
Divine Yachts introduces the exciting destinations of Greece, Turkey, Croatia & Italy, with a comprehensive selection of bareboat and crewed sailing yachts, motor yachts,...
DR Yachting
We charter sailing boats for all: Families with young children, older people, very tall people, nudists, people who travel with their pets, people with disabilities and w...
South Aegean Yachting
Founded in 1987, S.A.Y. has steadily grown to one of the most reliable yachting companies in Greece, while it specializes in catamaran yachts since 1992, expanding its hi...
Babasails
We are happy to invite you to an unforgettable cruise with BabaSails Yachting! Our luxurious yachts will cover all your needs and provide all the comforts. Our specialize...
DMS Sailing
Sailing in Greece with DMS sailing holidays combines great choice with great flexibility for everyone - whether you are an experienced skipper or you are eager novice to...
Greece by sailing
Greece by Sailing organizes skippered sailing weeks through Dodecanese and Cyclades on the owned boat Plenis Velis. The winning formula is to introduce to the world of s...
GuletBookers
Gulet Bookers is a fast growing business based in Bodrum - Turkey. Right in the heart of the gulet boating world! We are a young and energetic team who are committed to p...
Mare Di Lusso
Mare di Lusso is a specialist company for all kind of vessels. We provide crewed luxury yachts & sailing boats for long period charters or for a few days . We provide yac...
Ocean Nomads
Sailing or Cruising Greece with a Sailboat and Skipper. We are a small company and we love to charter sailboats and catamarans with or without a skipper, hostess or de...
Odyssey Sailing Greece
Now we have even more yachts to charter and all kinds of sailing holidays in the Greek islands. Whether you are an experienced yacht master with years of chartering or ha...
Andros Yachting
Yacht Charters in Greece is our field of expertise. Crewed Yacht Charters and Sailing Holidays are our main areas of activity along with Yacht Sales and Yacht Manageme...
Eurosails Yachts
Sailing catamaran chartering - ownership - construction
Fancy Sailing
Fancy Sailing offers crewed sailing yacht charters in Greece and the Mediterranean sea. We are proud to offer a wide selection of luxury charter yachts for hire in Greece...
forSailing srl
A bareboat charter offers the ultimate in freedom and independence. If you know how to sail, bareboat charters give you the freedom to go where you choose, at your own pa...
Globus Yachting
Globus yachting is based in Athens, Alimos, Kalamaki, with main activity the chartering of sailing, motor yachts and catamarans and also welness tourism, sea tourism and...
Kalantzis Yachting
Kalantzis Yachting is a family company, which has operated since 1987 and has been providing a personal service with emphasis on your safety and enjoyment. We are spec...
Royal Eagle
Charter a Motor, Bareboat or Crewed Yacht from Royaleagle Yacht Booking online system. The perfect combination of technology and tradition makes your sailing in Greece...
Yachting Aeolostzortzis
Yachting Αeolos Τzortzis was created in 2005 due to the pure passion for sailing and travelling adventures of a single family, who had a dream... to make a sign...
Aegeotissa Yachts & Cruises
Welcome on Aegeotissa or Aegeotissa II. Welcome aboard the Aegean Ladies. The unique combination of luxury and comfort promise you the most unforgettable holidays aboard...
An Infinity Blue Sailing
An Infinity Blue Sailing (AIBS) aimed in being one of the most awarded companies in the yacht chartering sector. Nowadays, AIBS is a strong Greek company, holding a priva...
Anchors Away
Anchors Away can offer you high quality yachts at reasonable prices. We take our job very seriously as we want to fulfill our customers', friends' needs. Choosing our...
Aquarius Yachts
Aquarius Yachts is a Greek charter company with main office at Piraeus, Athens, Greece. We manage all sailing yacht categories. Bareboat and crewed, luxury catamarans...
EaCharterYacht
Luxury skippered & crewed motor yacht charter. Based from Paros in the beautiful Cyclades Islands in Greece. Day, evening, weekend, week & longer charters on privately ow...
Exas Yachting
Exas Worldwide Yacht Charters Inc. offers an excellent selection of sailing yachts booked directly with their owners or through our affiliate company in Greece. If you ha...
Excordis
We are independent yacht charter brokers and sailors. As we're independent, we don't simply push one yachting product, yacht or charter company, we recommend those we...
GrSail
The Ocean 52.1 offers a luxurious interior, which at first glance below deck speaks for itself. This sailing yacht is distinguished not only for her spaciousness, but als...
Mare Yachts
Mare Yachts has been created based on the idea to offer our clients excellent personal service, and that is our main priority. For that reason we have carefully choose th...
MG Yachts
MG Yachts is proud to present an extended fleet of bareboat sailing yachts available for charter in Greece, as well as a selection of crewed motor yachts, motor sailers a...
Nautilus Yachting Bodrum
Nikos Souvatzis Yachting
Nikos Souvatzis Yachting is a yacht charter, sales, insurance and management company based in Greece.
Sail Greece Yachts
We offer fully equipped bareboat yacht & catamaran sailing charters in the Greek Islands. We own, manage & rent only our own yachts. Charter direct from us affordably & w...
Sailing Team H2O
Pro Sailing Team with 1 racing /cruising vessel and 1 cruising vessel. Team Sailors are pro with wins in Greek and International sailing races at dinghies. Team works a...
Villegagnons Plaisance
VILLEGAGNONS-PLAISANCE is the leading french company of gulet charter. 500 gulets are available for charter in 12 destinations. Gulet charter Turkey, gulet charter Croati...
Yachting Sailing
OWNERS CHARTER BOATS
Ada Yacht
Ada Yachting has been providing a full range of yacht related services to its clients since 1981. In addition to yacht services and new construction activities, the compa...
Afroudakis Yachting
Afroudakis Yachting based in Athens Greece with affiliate partners in San Francisco USA, Dubai UAE & Moscow Russia, operates in yachting industry including activities of...
Anatolie
You can rent just a cabin or the whole yacht. This 40-ton wooden yacht was built in 1996 in the Southeast Aegean Sea. It was registered as a professional tourist vessel u...
Cleopatra Yachting
Greek water sailing yacht chartering.
Cyclades Sailing
We, the biggest yacht charter company in the Cyclades islands, guarantee that as sailors, agents and owners aided by our very long experience (since 1982) and by our uniq...
Exclusive Charter Service Inc
We are a full service yacht and Jet Charter Brokerage with access to thousands of jet charter planes and yachts, on-demand service to and from all international locations...
GR Sailing
Greek Isles Yachting
Greek Isles Yachting operates in the charter market since 2006 trying slowly and steadily to become known by our high quality services we offer to customers who choose us...
Greek Seas
Greek Seas offers luxurious and affordable 7 and 14 day skippered sailing trips around the Greek islands. You will spend a week aboard a beautiful yacht skippered by a fr...
HDM Sailing
Isalos Yachting
Isalos Yachting operates in chartering three privately owned sailing yachts. These are three brand new and fully equipped sailing yachts, a 39.4 ft, a 44.4 ft (Impression...
Koutsoukellis Yachting
Koutsoukellis Yachting offers crewed and bareboat yacht charters in Greece and is proud to have a wide selection of yachts to meet all your needs and a personalized servi...
LDNB Global Co
Luxury crewed, skippered and bareboat charter on catamarans, Gullets Sailing and Motor yachts available for bareboat and crewed charter in the Mediterranean, the Caribbea...