Charter Quote Finder
We'll find the best quotes for your exact requirements:

Neighbouring Areas
Corsica
Mallorca
Minorca
Ibiza
Mediterranean Sea
Some photographs of Cote d Azur: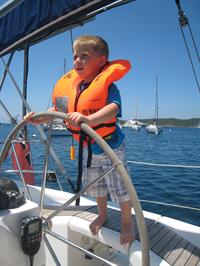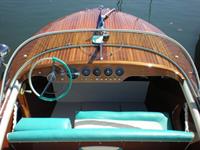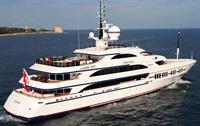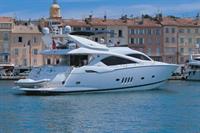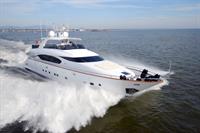 Cote d Azur France yacht charter
AquaCruise
Yacht charters in south of France, Corsica, Sardinia, Italy, Croatia, and Greece. Specialising in motor yachts from 20m to 60m from ports of St.Tropez, Monaco, Cannes & Antibes... Yachts include Sunseeker, Ferretti, Princess, Amels, & Feadship. DAY CHARTER available, options include Predator 68, and Leopard 27m. Contact us with your requirements, we have the perfect yacht to suit your budget and taste!
Charterminute
Mediterranean superyacht charter portal, charter of sailing and motorboats, from 16m to 50m with crew, bespoke marketing and multimedia solutions to promote your charter...
Moody Yachts France
Luxury Yacht Charter in the Mediterranean (France, Cote d'Azur (French Riviera), St Tropez, Cannes, Monaco, Italy, Greece, Turkey, Mallorca, Ibiza, Croatia), the Caribbea...
Velavacanze
Velavacanze is the right partner for your cruise!
di Yacht Charter
di Yacht Charter was founded by Matt and Liz Abbiss in 1998, we have 15 years experience in the Yacht Charter business having crewed various race and cruise charter yacht...
Eden Yachting
Eden Yachting is the leading international yacht charter company and brokerage firm based in Dubai. With a comprehensive fleet of Luxury Yachts and Superyachts available...
forSailing srl
A bareboat charter offers the ultimate in freedom and independence. If you know how to sail, bareboat charters give you the freedom to go where you choose, at your own pa...
GFS Events
GFS Events was set up with the aim of introducing as many people as possible to the wonderful world of sailing. We are very passionate about what we do and believe that s...
Mover Shaker International sarl
Mover Shaker International, operating from the South of France, offers the bespoke yacht service it feels is deserved of its discerning clients and future clients. We...
Primo Yacht Charter
We are dedicated to offering a large selection of yachts for sale and charter, ranging from the traditional classic sailing yachts to the most modern of high performance...
Arthaud Yachting
Yachts & sailboats charter 12 to 70 meters - Côte Azur, French Riviera Corporate charter, 10 to 800 people : incentive regatta, seminar, congress, yacht parties, trans...
Blue Sun Yachts
We offer a wide range of sailing yachts, motor yachts, catamarans and gulets to hire in the Mediterranean (France, Spain, Balearic Islands, Italy, Croatia, Greece and Tur...
Classic Charter
Classic Charter has put together a unique collection of classic yachts for the discerning charterer who would like to experience sailing on historic yachts. We presently...
Dolmen Yachts
We offer South of France and Mediterranean yacht charters from our representative office in Antibes. Also Monaco Grand Prix charters available. We specialize in quays...
Gaspard Yachts
Luxury yacht charters in the Mediterranean. Private cruises and corporate events. Based in the heart of the French Riviera, we offer our clients impeccable standards o...
Grand Soleil Yacht Charter Ltd
Outstanding yacht charter from the renowned range of yachts from Grand Soleil. Yachts from 37' to 56' Destinations. Croatia, French Riviera, Ballearics, Italy, Por...
iSails Classic Yacht Charter
iSails specialises in classic yacht charter for Regatta, Festivals, Maritime Events, Corporate, Hospitality & Entertaining, Team building and Private charter in the Medit...
Men4sail
We specialise in fully crewed yacht charters on the Côte d'Azur in the Mediterranean from our base between Nice and Antibes. Our yacht The Alice John was launched late 20...
Peter Insull Yacht Marketing
Based in Antibes at the heart of the Mediterranean cruising grounds, Peter Insull's Yacht Marketing was established over 25 years ago. Still privately owned and personal...
Rivieravento
We offer charter programs of outstanding quality: modern, safe and reliable boats; full assistance before and after check-in; and we will help you plan your sailing hol...
Villegagnons Plaisance
VILLEGAGNONS-PLAISANCE is the leading french company of gulet charter. 500 gulets are available for charter in 12 destinations. Gulet charter Turkey, gulet charter Croati...
Attention To Detail
Attention To Detail is one of the most respected names in the field of Corporate Yacht Charter. Our reputation and high level of commitment has led to our working with ma...
AVP Location Yachting
The company Liberty Sea has taken over, one year ago the management of a fast growing fleet, with boats from the major French builders such that Dufour yachts or Fountain...
Blue Water Charter
Blue Water has a well known reputation for its commitment to clients, impeccable service and attention to detail. With over 16 years' experience in the Yachting Industry...
Charter Experience
We specialize in worldwide luxury charters on superyachts, both sailing yachts and motor yachts. With many years of experience in the yachting industry, we have cruise...
Dream Marine
A young, dynamic worldwide yachting specialist, with traditional standards of service and attention to detail, Dream Marine works closely with leading providers in all th...
Etoile Marine Atlantic
Multihull, Classic Boats and Tall Ships for crewed charter. From Brittany to the Canary Islands, from the Caribbean Islands to Corsica… our crewed ships sail all year...
Exclusive Charter Service Inc
We are a full service yacht and Jet Charter Brokerage with access to thousands of jet charter planes and yachts, on-demand service to and from all international locations...
Filovent
Since December 1995, Filovent has been a leader agency in hiring yachts and motor of boats. It is now operating in 44 destinations around the world. Filovent is an interm...
IFA Yacht Ownership Club
IFA's Yacht Ownership Club is designed and crafted for the bold, the discerning and the self-assured. An ideal way to enter the world of yachting with all the perks at...
Lagoon Charter
Yacht Charter with Crew Exclusive Catamaran Lagoon 500 from Owner
Liberty Sea
"Voileu" ou plaisancier ponctuel, vos vacances sont un moment privilégié qui se doit d'être sans faille au niveau de l'organisation et des prestations. Nous partageons...
Mediterrani Serveis
Yacht Charter
Midwest Charters Ltd
We specialize in catamaran sailing yachts in waters we know. Caribbean and Mediterranean Sea. A sailing vacation aboard a cruising catamaran is a little bit of heaven....
oceanDrive
Founded in 1999 in Golfe Juan, South of France, Ocean Drive carries a wealth of experience as a motor yacht professional with extensive knowledge of the west mediterranea...
Sailmed
Skippered charter holidays with a professional team and accommodation for 4 people on our own superb yacht Kinsale - a Bavaria 41. Sailing and relaxing from island to isl...
Seamajor Yachts
Seamajor offer the best selection of 1000's of bareboat sailing and motor yachts in more than 20 countries worldwide. If you or your party have no sailing qualifications...
SP Yachts
From San Remo to Saint Tropez, here you find the best selection of yachts to suite your need and wishes. Based in Nice, on the Cote d'Azur we have only three keywords...
Sunseeker Charters
Glamorous locations, the world's finest luxury motoryachts and unrivalled personal service – sunseeker charters is the world's premier charter service and the only one au...
Swan Yacht Charters
Welcome to the Swan Charter experience. We are a dynamic, next generation company established to improve service, value and professionalism in the yacht charter industry....
Uneek RIB Charter
A full range of luxury inboard diesel Ribs and corporate water taxis for charter, fully mobile throughout the South of France, Spain and Mallorca. Our Ribs are availab...
Yacht and More
Yacht&more represents today more than 500 owners' boats in the mediteranean sea. Sail or motorboat with or without skipper, for two hours, two days or two weeks... we wai...
1 800 SailAway Yacht Charters
Hundreds of sail and motoryachts with and without crew for charter worldwide since 1976. Specialists in worldwide megayacht bookings. Listed as top private charter compan...
Abiego Yachts International
Motor and sailing yachts to any destination in the world.
Albatros Management
Yacht Management and Yacht Charter company We offer yacht registration with all major juridictions Crew recruitment and salary contract
American Yacht Company
A complete reference for luxury Mega-Yacht and Super-Yacht Vacations in the Caribbean, Mediterranean, Florida and the Bahamas on the largest and most luxurious mega-yacht...
Angel Yacht Cannes
Angel Yacht Cannes offers modern and classic yacht charter, sail and power, from Cannes and the French Riviera, Mediterranean. We specialise in corporate hospitality a...
Apaca Catamaran
Under this scheme, you would buy a suitably equipped catamaran through us. We would then manage its rental, on your behalf, from the port of Hyères. We offer two possi...
B and Y Charters International
Sail to Mediterranean (Greece, Turkey), South Pacific, Europe.
Bespoke Yacht Charter
Bespoke Yacht Charter are a London and French Riviera based yacht brokerage offering crewed luxury yacht charters and boat rental and hire in the Mediterranean and all wo...