Charter Quote Finder
We'll find the best quotes for your exact requirements:


Some photographs of Greek Cypriot: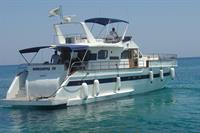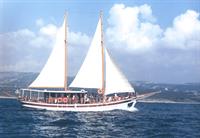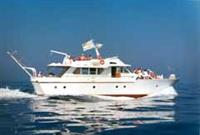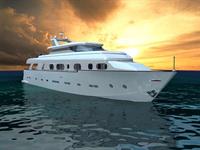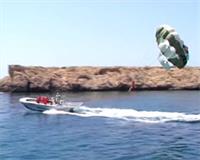 Greek Cypriot Cyprus yacht charter
Cyprus Yacht Charters
Let the professionals organise your cruise. "Charter prices start from as little as £400 cyp". We have a wide range of vessels for private charter; our fleet will take...
Ecliptic Ltd
Charter this Sailing Yacht Luxurious Ocean Going, built to circumnavigate the globe. Explore in comfort the Greek islands diverse cultures as the Ottoman or Byzantine civ...
Yachtsun Charters
Yachtsun Charters based in the Ionian,Greece, where the Yachtsun yachts are part of the Sunny Sailing fleet at Lefkas Marina, on Lefkas Island. They are available for Bar...
Cyprus Yacht Charter
We have a great selection of sailing yachts, power boats and luxury cruisers for charter in and around Cyprus.
Koursaros Yachting
Koursaros Yachting is a yacht charter company based in Larnaca, Cyprus offering boat holiday rentals. You may charter the yacht of your choice, crewed or bareboat to sail...
Limassol Marina Ltd
Limassol Marina is an exclusive waterfront development designed by a world-renowned team of architects and engineers. It combines elegant residences and a full service ma...
Goldline Charters
Goldline Charters is operating in Cyprus waters.
Sail Away Cyprus
Sail Away Cyprus would like to welcome you to a world of Luxury Yacht Hire for that special occasion, Anniversary Celebration or Honeymoon in Cyprus. The fleet of four...
Blue Phoenix
Crystal Charters and Cruises
We are a family owned personal yacht chartering company in Cyprus. With great reviews and feedback our discretely attentive service is second to none We cater for all...
Minotaur Sailing & Island Holidays
Yacht Charter to meet individual requirements - Wide selection of bareboat yacht charters, skipper charters for the inexperienced, help with a first time charter for the...
PMCY Yachts Ltd
Cyprus Charters
The boat measures over 40ft in length and can accommodate 8 people comfortably. The boat is powered by twin inboard engines which give the boat a good speed in the calm w...
Interyachting
Founded in 1996 by an Olympic sailor, Interyachting is now the leading company in Cyprus in the yachting business, providing yacht charters and leisure cruises and yacht...
Out of the Blue
Petsas Yacht Charter
Petsas is proud to present two superb motor cruising yachts for charter in Cyprus. There is the splendid 100' Camper & Nicholson 1938 Classic which accommodates 10 passen...
Trident Boat Hire
Cyprus Net
Navimed
Alcyon Blue Cruises
Cyprus Yacht Club
Georges Watersports and Boat Hire
Holiday Locations Ltd
Latchi Charters
Latchi Yachting
Masouras Bros Shipping Company Ltd
PanMed Sailing
Prestige VIP Services
Raptor Excursions
Relax Catamaran Cruises
Selene Dream Cruises
Wave Dance Shipping Company Limted
Xasteria