Charter Quote Finder
We'll find the best quotes for your exact requirements:


Some photographs of North Adriatic: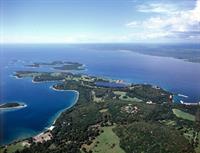 North Adriatic Croatia yacht charter
Croatia Yachting
Croatia Yachting is leading charter broker and Croatia yacht charter offering motor yachts, sailing boats, catamarans, mega yacht charters and gulets in Croatia. bareboat charters, crewed Yacht charter and corporate yacht charters in Croatia. Our charter fleet is mostly privately owned and we keep high standard of quality, maintenance and yacht preparation to make both owners and charterers satisfied. Croatia Yacht Charter company, Croatia...
Svibor Yachting
We offer Beneteau sailboat for charter in Croatia. Choose one of best sailing boats and start your sailing adventure from Kremik, ideal starting point whether you choo...
Cro Yachting
Cro Yachting is a yacht charter company based in Split, Croatia. Our vast experience in the nautical field combined with our dedicated staff of skilled young enthusia...
Jadranka Yachting
Fully comfortable, new Elan and Jeanneau sailing yachts , a pleasant climate, the beauty of Lošinj coves and the nearby islands of Ilovik, Silba, Olib, Premuda and Unije,...
Slovenia Yacht
Slovenian Adriatic yacht charter is located at Slovenia coast in Adriatic sea. Its a part of TDS Group plc from Slovenia. We own a fleet of motor yachts all for rent. We...
Adriatic Prestige
Yacht Charter company dedicated to premium service when it comes to luxury yacht charter in Croatia. Located in Split, in the middle of Eastern coast of Adriatic Sea, rig...
Adriatic Yacht Charter
If you've chartered with us before, then you know that nothing is more important to us than your cruising safety and comfort. If this is your first charter, let's get aqu...
Eden Yachting
Eden Yachting is the leading international yacht charter company and brokerage firm based in Dubai. With a comprehensive fleet of Luxury Yachts and Superyachts available...
Euromarine
Operating a fleet of about 90 boats from bases (Pula, Biograd, Split and Dubrovnik), we offer one-way charters between any of above mentioned bases, mini-bus transfers fr...
MiramoClub
Miramoclub Internet agency is a logical continuation of the development strategy based on long experience of managing Adriatic charter bases. systematic research of the n...
Acantho Travel Agency
The biggest choice of charter sailing boats, catamarans, motor boats, luxury yachts and cruising vessels on Croatian coast and Mediterranean. Find the boat that fits your...
M Yachts
M-Yachts is a professional yacht charter agency with head office in Italy and operates as charter broker in the whole world. The company offers a great selection of cr...
Motorboat Charter Punat
The firm MCP rent a boat consists in young people that deal with boat renting. The base of the firm is in Punat on the island of Krk. e are planing to open another base i...
SilverSail Croatia
Silver Sail Ltd. is a modern, professional company specialized in the yacht charter. Our mission is to deliver excellent, well organized, tailored charters on best availa...
Adria Yachting doo
Adria Yachting provides yacht charter in Croatia with our gulet Algarina. She is 25 meters and can accommodate up to ten passengers in five double cabins. Algarina is bas...
Balun Aydost
For working and touristic reasons, we have been visiting the wonderful land of Croatia for many years; its enchanting landscapes and clear sea hide treasures and secrets...
Croatia Yacht Charter
Croatian exceptionally-indented coastline and over a thousand islands are a renowned sailing destination, but still largely undiscovered by the foreign charter agencies....
Flach Tours
Would you like to spend a holiday on a luxury motor yacht with an experienced crew. You want to sail along the Adriatic, the most beautiful sea in the Mediterranean. Want...
Gala Yachting Croatia
Gala Yachting is a young and perspective agency established to provide you a best possible arrangement in a private or corporate charter. Our experienced team of yacht...
Hinco Yachting
We are the sailing company from Slovenia with our partner base in marina Mandalina in Sibenik (Croatia). We can offer you the following boats from our fleet: - Sail...
LDNB Global Co
Luxury crewed, skippered and bareboat charter on catamarans, Gullets Sailing and Motor yachts available for bareboat and crewed charter in the Mediterranean, the Caribbea...
Marinea Yachting
Marinea yachting is a department of Marinea Ltd offering bareboat yacht charter, flotilla sailing and luxury crewed yacht charter in Cape Verde, Croatia, Greece, Italy, S...
More
Super Yacht charter specialist in Adriatic and Worldwide.
Royalty Yachts
Royalty Yachts provide fully crewed private yacht charters from a worldwide selection of inspected and hand-picked luxury yachts. Royalty Yachts guarantee that your ultim...
Aventura Plus Yacht Charter
Quality Yacht Charter and Sailing Holidays. From 36' to 60' bareboat and skippered yachts. Budgets Economy, Business and VIP. Specialised in theme arrangements: like gou...
Charter Fregata Studio
Custom built ADRIA 1002 V , year built 2007. Probably the best equipped ADRIA on the Adriatic. Original photos and detailed technical description available on our web-pag...
Dream Journey Yachting
More then 1,000 bareboat and crewed yachts for charter. Perfect choice of luxury yachts, motor boats, catamarans, sailing boats and gulets for a perfect holiday at sea. W...
Katarina Line
Katarina Line travel agency is based in Opatija, Croatia and has a branch office in Opatija and in Split. We have been working successfully for the past 15 years, provi...
McSail
We offer more than 3000 charter yachts around the world, small to big. You can book them online and will find all related details in our booking engine.
Nautika Kufner
Nautika Kufner is a well organised charter company which is celebrating 10 years of operating in Croatia. With fleet of 50 sailboat & catamarans located in Split, Trogir...
Sail Croatia
Tailor made sailing holidays in Croatia.
Adria Apex doo
Croatia Holidays Charter
Specialize in yacht charter and will help you organize your sailing holidays in Croatia. We offer a wide range of sailing boats, catamarans, motor yachts as well a cruisi...
DR Yachtcharter
DR Yachting offers Motor Yachts and Sailing Yachts in Croatia, Italy, Montenegro and World Wide Charter in all destinations.
Tranquillo Sailing
Tranquillo Sailing is specialized in Skippered and Fully Crewed Yacht Charter in Slovenia and Croatia in season,from December till April in Canary Islands. We offer our 6...
Beluga Fleet
Luxury MINI cruiser and Scuba Diving Liveaboard, in Croatian Adriatic - central booking online!
Blue Mare Yachting
Welcome in the Charter-world from Blue Mare Yachting. We are offering a wide range of more than 10,000 Sail-boats, Motor-yachts, Mega-yachts and Catamarans. You can b...
Jadria Yachtcharter
Monte Carlo Yacht Charter
Established in 1999 Sunseeker Events Management UK are based in historic Portsmouth, England [see map]. We are an events management company with a difference. We own and...
Marenauta llc
Marina Veruda
Sail Dalmatia Limited
A London based Croatia boat charter specialist
Vito Nautika
Our office is in Marina Veruda, about 3 km south of Pula at the tip of the Istrian peninsula. Since 1993 our team has been taking care of our own as well as of other...
Garant doo
Klassikcharter
Yacht Charter Croatia (Losinj)
Koro Charter
Yachtico
Sailing Charter Croatia