Charter Quote Finder
We'll find the best quotes for your exact requirements:

Neighbouring Areas
Adriatic
Gulf of Venice
Adriatic
Some photographs of Central Adriatic: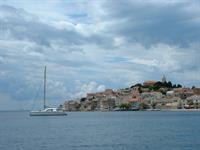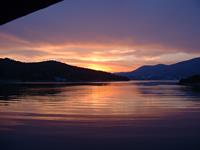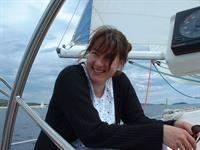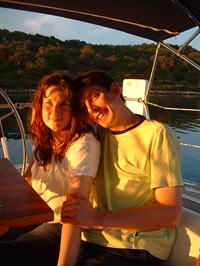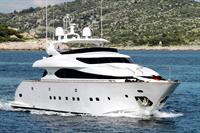 Central Adriatic Croatia yacht charter
Croatia Yachting
Croatia Yachting is leading charter broker and Croatia yacht charter offering motor yachts, sailing boats, catamarans, mega yacht charters and gulets in Croatia. bareboat charters, crewed Yacht charter and corporate yacht charters in Croatia. Our charter fleet is mostly privately owned and we keep high standard of quality, maintenance and yacht preparation to make both owners and charterers satisfied. Croatia Yacht Charter company, Croatia...
AquaCruise
Yacht charters in south of France, Corsica, Sardinia, Italy, Croatia, and Greece. Specialising in motor yachts from 20m to 60m from ports of St.Tropez, Monaco, Cannes & Antibes... Yachts include Sunseeker, Ferretti, Princess, Amels, & Feadship. DAY CHARTER available, options include Predator 68, and Leopard 27m. Contact us with your requirements, we have the perfect yacht to suit your budget and taste!
Bomi Ship doo
Sailing yachts, motor yachts, VIP and more with full service.
Moody Yachts France
Luxury Yacht Charter in the Mediterranean (France, Cote d'Azur (French Riviera), St Tropez, Cannes, Monaco, Italy, Greece, Turkey, Mallorca, Ibiza, Croatia), the Caribbea...
Svibor Yachting
We offer Beneteau sailboat for charter in Croatia. Choose one of best sailing boats and start your sailing adventure from Kremik, ideal starting point whether you choo...
Cro Yachting
Cro Yachting is a yacht charter company based in Split, Croatia. Our vast experience in the nautical field combined with our dedicated staff of skilled young enthusia...
Offshore Boote GmbH
With right now 27 own motor yachts between 12 to 22 meters and our staff of altogether 28 professionals our company became within the last 20 years the biggest motor yach...
Seafarer Sailing Holidays
Seafarer Cruising & Sailing Holidays are specialists in yachting and yacht cruise holidays. Our flotilla holidays operate in Greece, Croatia & Turkey featuring quality ya...
Adriatic Prestige
Yacht Charter company dedicated to premium service when it comes to luxury yacht charter in Croatia. Located in Split, in the middle of Eastern coast of Adriatic Sea, rig...
Adriatic Yacht Charter
If you've chartered with us before, then you know that nothing is more important to us than your cruising safety and comfort. If this is your first charter, let's get aqu...
Ankora doo
Ankora-doo is an owner of a yacht fleet in Sukosan Croatia. We offer charters of new and comfortable yachts, both monohulls and catamarans. Team of Ankora-doo is grou...
Aris Drivas Yachting
We have been providing successful yacht charter services since 1972. Our extensive knowledge of Greek charter yachts combined with many years of chartering experience mak...
di Yacht Charter
di Yacht Charter was founded by Matt and Liz Abbiss in 1998, we have 15 years experience in the Yacht Charter business having crewed various race and cruise charter yacht...
Euromarine
Operating a fleet of about 90 boats from bases (Pula, Biograd, Split and Dubrovnik), we offer one-way charters between any of above mentioned bases, mini-bus transfers fr...
forSailing srl
A bareboat charter offers the ultimate in freedom and independence. If you know how to sail, bareboat charters give you the freedom to go where you choose, at your own pa...
MiramoClub
Miramoclub Internet agency is a logical continuation of the development strategy based on long experience of managing Adriatic charter bases. systematic research of the n...
NCP
NCP is a highly professional, modern and well organized Croatian charter company, broker and dealer for Grand Soleil. We are a business partner of confidence.
Pelsys Charter
Have a holiday not only under sun but also in the middle of a sailing fun. Starting from the Marina Frapa (the best marina in season 2006), you have in hand reach each Ad...
Primo Yacht Charter
We are dedicated to offering a large selection of yachts for sale and charter, ranging from the traditional classic sailing yachts to the most modern of high performance...
Via Maris
Via Maris is a new association with headquarters in Roseto Degli Abruzzi. Providing a range of services, it defines its business undertaking as the protection of the coas...
Wave Charters
Our aim at Wave Charters is to provide you with the very best yacht charter service that will meet your specific requirements. With high standards of service together...
Yacht 202 doo
We at Yacht 202 are proud to announce our fleet of Jeanneau line yachts. Both sailing and motor range is presented in full production gamma. Marina Kremik, near town of P...
Yacht Base
We are a charter booking company in Adriatic, Croatia. Our goal is to find a boat which represents a perfect choice for you, and so make your sailing holidays in Croatia...
Acantho Travel Agency
The biggest choice of charter sailing boats, catamarans, motor boats, luxury yachts and cruising vessels on Croatian coast and Mediterranean. Find the boat that fits your...
Blue Sun Yachts
We offer a wide range of sailing yachts, motor yachts, catamarans and gulets to hire in the Mediterranean (France, Spain, Balearic Islands, Italy, Croatia, Greece and Tur...
ClubAdriatic
Over 1100 bareboat, crewed & luxury yacht charters & gulet cruises. Check real-time yacht availability & find the best deal & book online in few clicks. Unbeatable last m...
DeToni Charter
Sailboat charter in mid-Adriatic. We have 16 sailboats from 10 to 16 m, built by Elan, Bavaria, Gibsea, Comet and Dufour.
DMC Reisen
yacht charters - bareboat, with skipper, fully crewed, flotilla sailing, cabin cruises, incentive trips and much more! Ask for suggestions. Specialist for "Maritime Incen...
Dolmen Yachts
We offer South of France and Mediterranean yacht charters from our representative office in Antibes. Also Monaco Grand Prix charters available. We specialize in quays...
Edward Tomas Production
Catamaran Nautitech 475 - based in Marina Mandalina - Sibenik, Croatia Luxury and comfortable catamaran Nautitech 475 is a seaproof boat of an "A" class category. Wit...
Egina Yachts
Egina Yachts is a family owned and operated company specialized in Brokerage, Yacht Management, Yacht Charter along the Aegean and Mediterranean coasts of Turkey and Gre...
Elsa Nautika doo
Explore and experience the unique nature offered by Adriatic coast and islands. Sailing is an optimal combination of a dynamic tour of historical pearls on the Adriati...
Exas Yachting
Exas Worldwide Yacht Charters Inc. offers an excellent selection of sailing yachts booked directly with their owners or through our affiliate company in Greece. If you ha...
Grand Soleil Yacht Charter Ltd
Outstanding yacht charter from the renowned range of yachts from Grand Soleil. Yachts from 37' to 56' Destinations. Croatia, French Riviera, Ballearics, Italy, Por...
Inter Yachting
We are very happy to be able to present you our charter company, which has been founded because of you and your pleasant stay on our sailing boats.The members of our Comp...
Kristijan Antic
Sport and Motorboat charter in Croatia - Tribunj Kristijan Antic - Individually Charter is charter company registered in Croatia for charter, liners, boats, managing c...
Lord Yachting
Croatian charter agency offers wide range of motor yachts, sailing boats, mega yachts, catamarans and gulets for charter in Croatia and Montenegro! We can offer team buil...
Motorboat Charter Punat
The firm MCP rent a boat consists in young people that deal with boat renting. The base of the firm is in Punat on the island of Krk. e are planing to open another base i...
MTI Yachting
MTI Yachting offers bareboat charter from bases in Kastela, Marina Kastela near Split, and in Bibinje-Sukosan, Marina Dalmacija. Our fleet contains a nice range of Bavari...
Navis Yacht Charter Ltd
NYC as charter company is involved in almost all aspects of chartering and yachting industry, starting with yacht charter and management to brokerage and technical servic...
Noa Yachting Ltd
Noa Yachting is family owned Yacht Charter Company with base in Marina Kastela / Split Croatia. We are offering charter services, charter management, Hanse Yacht sales...
Orvas Yachting
Orvas Yachting is the charter that has 22 sailboats and 2 motor boats in its fleet. Orvas Yachting is based in ACI Marina Split. Within the marina there is a reception de...
Quima Yachting
With more than 20 years experience and knowledge in the charter business we can arrange your sailing holidays in a perfect way. We are the Portuguese representatives...
SAILpoint Yachtcharter
We are specialists in flotillas, bareboat and crewed yacht charters and the first choice for sailing in Turkey and Croatia. Specialists in every aspect of our field, w...
Sardegna Charter
We organize sailing holidays, charter in sardinia, sailing trip, cabin charter with skipper, cruises in sardinia on boat, charter sail, sailing vacations, sailboat rental...
SilverSail Croatia
Silver Sail Ltd. is a modern, professional company specialized in the yacht charter. Our mission is to deliver excellent, well organized, tailored charters on best availa...
Sun Life Charter
Sun Life charter is dedicated to providing its clients with a first rate service. We take great care to ensure that our clients get exactly what they want from their holi...
Yacht IN
We are a yacht charter agency situated in Croatia. Our fleet offers a wide range of luxury motor yachts and we are here to help in advise you in making your choice, as we...
AB Polaris
Welcome to AB Polaris, a boutique, new generation, yachting company, passionate to provide exceptional service to our clients. Our tight knit team consists of individuals...
Absolute Yachting
Absolute Yachting is a company that provides high quality services to clients that wish to cruise in a private yacht and visit the Greek islands, the Turkish Coast, Croat...