Charter Quote Finder
We'll find the best quotes for your exact requirements:

Dialling Code
Phone calls to Canada should start with the code +1
Other Countries
Some photographs of Canada: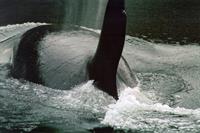 Yacht Charter Canada
Without a doubt British Columbia is the hub of Canadian sailing. In particular Vancouver Island offers some fantastic opportunities to charter a yacht. Canada provides diverse charter opportunities with bareboat, party boat and ecological tours from large boats and smaller exciting RIBs all available to allow you to do a spot of whale and dolphin spotting.
Please choose an area: