Charter Quote Finder
We'll find the best quotes for your exact requirements:


Some photographs of Western Australia Kimberley: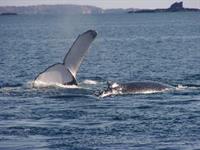 Western Australia Kimberley Australia yacht charter
Red Sky Charters
Here in the Kimberley we believe that exploring nature shouldn't mean sacrificing the finer things in life. Thatís why Red Sky at Night's award-winning boutique cruises...
Paradigm Expeditions
Be inspired by magnificent wilderness landscapes, exotic wildlife and enriching cultural encounters. Travel on the world's finest luxury yachts with the most knowledgeabl...
Buccaneer Sea Safaris
Our vessel Utopia was launched in May 1995. She was especially designed for sea safaris in the remote Kimberley waters. She boasts a large deck area along with a comforta...
Pelican Expeditions
Pelican Expeditions operates a 62ft catamaran, S.V Pelican 1. Pelican was designed and built primarily for marine research, environmental education and ecotourism. Pelica...
Northwest Charter Management
We introduce our big and comfortable fully surveyed vessel, a 75ft steel hull fully rigged Motor Yacht, the "Tipperary Adventurer" A thousand nautical miles north of...