Charter Quote Finder
We'll find the best quotes for your exact requirements:


Some photographs of Victoria: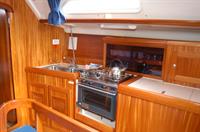 Victoria Australia yacht charter
Victorian Yacht Charters
Whether you are looking for an indulgent cruise with friends, a romantic Bed and Breakfast getaway with someone special or the excitement of participating in your own reg...
Riviera Nautic
The Gippsland Lakes: deserted beaches, portside cafes, two national parks, three rivers, totally sheltered moorings, lots of public jetties, pristine ocean beach and abun...
Sail Sorrento
sail sorrento offers luxury 3-hour, 8-hour and romantic overnight crewed charters from sorrento, victoria australia sorrento is 1.5 hours from melbourne on port phillip ...
Windeward Bound
Brigantine Windeward Bound provides Sail Training for young people, eco and adventure sailing for the young and not so young, daysails, corporate and private charters, ma...
Archibald Yacht Charters
Come and sail the magnificent Gippsland Lakes aboard our spacious, high performance yacht, "Sequester". Either sail yourself or relax on a crewed charter.
Pelican Expeditions
Pelican Expeditions operates a 62ft catamaran, S.V Pelican 1. Pelican was designed and built primarily for marine research, environmental education and ecotourism. Pelica...
Catamaran Charters
Melbourne Star Cruises
Excellence in cruising functions and charters on board the Victoria Star - Melbourne's Luxury Cruise Ship. The perfect venue to celebrate your wedding, corporate function...
Melbourne Yacht Charters
Crystal Cruisers
Cruise the Gippsland Lakes for a day or three. Being your own captain you decide where to go. We have several boats for day hire so you can just fish or cruise around. Fo...
Alma Doepel
Beachcomber Catamaran Hire
Jolly Roger School of Sailing & Boat Hire
Victorian Sailing & Water Safety School