Charter Quote Finder
We'll find the best quotes for your exact requirements:


Some photographs of New South Wales: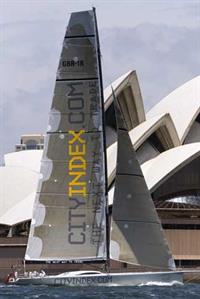 New South Wales Australia yacht charter
Balmoral Sailing School
Balmoral Sailing School offers a range of sailing boats, windsurfing kits, kayaks and paddle boards to hire on Sydney Harbour. To hire equipment, book in advance (thi...
Clubsail Pty Ltd
Yacht charter company with 10 boats from 31' to 44'. Also sailing school specialising in offshore and International Yachtmasters.
J M Yachting Ltd
JM Yachting can supply yachts to suit all occasions, from a day cruising in the Solent to racing in one of the sailing calendar's most popular events such as Cowes Week o...
Matilda Cruises
Sydney Harbour private vessel charters. Matilda operates the largest and most diverse range of catamaran vessels on Sydney Harbour. The fleet features Sailing Catamarans,...
Whitsunday Luxury Sailing Holiday
One of the most magnificent sailing yachts in Australia is available for charter on Sydney Harbour during the Australian Summer summer (November to May) and in the Whitsu...
Alani
The Motor Yacht Alani offers the ultimate 5 star luxury boat charter. Sunseeker's latest 82 foot masterpiece features interior appointments designed by world renowned New...
All Sail
Allsail offers a new way to sail - fantastic value in a sport with a major reputation for big bucks, and a friendly atmosphere for people who want to enjoy their sailing....
Barrington Hall Corp
We offer private boat charters onboard luxury charter yachts in the Caribbean, Bahamas, Mediterranean, Greece, Seychelles and Australia. Select from a list of power yacht...
Eastcoast Sailing
To sail onboard a yacht on Sydney Harbour is one of the must do experiences for any visitor to Sydney as well as for those who live and work in this great harbour city. ...
Eastsail
EastSail has a fleet of more than 30 yachts and cruisers on Sydney Harbour. Bareboat or skippered. Most of these yachts are Beneteaus and we also have locally produced Sy...
Flying Fish
We are an RYA approved training centre, providing professional and recreational sail training from Start Yachting to Yachtmaster Ocean. We also run RYA theory and yacht m...
Getaway Sailing Adventures
Sailing Sydney, Sydney 38 yachts, offshore sailing Sydney Harbour Sailing School. We specialise in performance race charters for races such as Sydney to Hobart as well as...
Lake Macquarie Yacht Charters
Sail beautiful Lake Macquarie aboard a luxurious Brand New Beneteau 473 or the lovely Northshore 46' with Lake Macquarie Yacht Charters. Enjoy an afternoon on 'Yesdear...
Mariner Boating Holidays
A licensed travel company specialising in boating holidays world wide. Tahiti and Tonga in the South Pacific, Greece, Turkey, Italy and Croatia in the Mediterranean and t...
Penelope Kellie Worldwide Yacht Charter
Central & South America yacht charter specialist - not just Galapagos Islands! Australia, New Zealand, Seychelles, Thailand, Turkey - worldwide - anywhere your imaginatio...
Sailing Services Pty Ltd
Sailing Services Pty Ltd operates yacht sailing charters on the east coast of Australia. We also specialise in Ocean Sail Racing charter including the Sydney to Hobart. W...
Simply Sailing
Simply Sailing is the North Shore's leading Yachting Australia sail training centre - professional, fun and innovative sail training is the benchmark at this established...
Yunda Yachting
Yunda is an exquisite sailing yacht based in Sydney Australia and available for private skippered charters for up to 10 passengers. Upon a strong and comfortable new Elan...
Aquatic Limousines
Be chauffeured in total comfort by our Water Limousines. Arrive at the finest waterfront venues and restaurants on Brisbane Waters, Hawkesbury River, Pittwater & Sydney H...
Australasian Superyacht Services
Australian Spirit Sailing Company
Sydney Harbour Cruises - Groups and Functions
Church Point Charter
Church Point Charter offer an exciting range of 5 star luxury vessels available for your various social and corporate occasions. Hire a houseboat, or perhaps a catamaran,...
Flagship Cruises Sydney
Flagship Cruises represent a select fleet of charter boats for your corporate charter, christmas party, wedding charter, school formal or social harbour cruise on Sydney...
Kat Yacht Charters
Plan your own time and your own tour - see the Opera House and the Harbour Bridge, together with all the other attractions the Harbour offers. Drop the anchor to enjoy a...
Sail Connections
Sail Connections has the largest portfolio of charter boats for liveaboard holidays in New Zealand, Australia and the islands of the South Pacific. Holiday Package: We...
Sail The Harbour Yacht Charters
Sail The Harbour Yacht Charters provides Skippered yacht charters on Sydney Harbour, Sydney, Australia. On board a luxury 32ft/10m Catalina sailing boat. Based at Rushcut...
SailCorp
Sailcorp is situated on Sydney Harbour at Lavender Bay near Luna Park, providing Moorings, Corporate Event and Social Yacht Charter services.
Skipper a Clipper
EOS Yacht Charter has merged with Skipper a Clipper and the catalina fleet from Royal Prince Alfred Yacht Club to become Pittwater's largest charter company specialising...
Smartboating
Escape the real world and unwind on the water. There is nothing more relaxing than enjoying the company of good friends or perhaps someone special on board a luxury boat....
Sydney by Sail
Sydney By Sail is located in the heart of Sydney, at the National Maritime Museum, Darling Harbour. We operate the newest fleet of luxury Hunter yachts in Australia, ran...
Tranquillity Yacht Tours
Charter a sailing catamaran with crew. Sydney Harbour, Pittwater (Sydney) & Queensland's Whitsunday Islands. Vessel is 25 passenger by day & 4 passenger for overnight. O...
Australian Charter Services
Australian Charter Services prides itself on the high standard of quality vessels that we offer to our clients. Only those vessels offering premium facilities within thei...
Bali Hai Charters
Come aboard for an outer island sailing adventure. The Witchitit is owner built from Hawaii. She has sailed over 30,000 Pacific Ocean sea miles with over 15 years experie...
Boat Hire Sydney
We are the leading boat charter agency in Sydney that specialises in the small to medium size events of 10 - 75 guests. We hope to help you plan your next event soon.
Quayside Charters
Quayside Charters is Australia's independent charter agent that specialises in luxury and special event cruises. With over 15 years experience on Sydney waters Quays...
Queensland Yacht Charters
The best boating holidays start right here with Queensland Yacht Charters and the Whitsunday Islands. As the region's largest owner-operated charter company, Adrian and S...
Sea Escape Cruises
Sea Escape Cruises is a Sydney based Charter Company that prides itself on delivering an enjoyable time cruising the magnificent Harbour of Sydney. With over six year...
Sydney Harbour Escapes
Contact Sydney Harbour Escapes for skippered and self drive boat charters on Sydney Harbour. They are a reputable boat charter company representing over 100 boats for pri...
Two Easy Sailing Charters
Windeward Bound
Brigantine Windeward Bound provides Sail Training for young people, eco and adventure sailing for the young and not so young, daysails, corporate and private charters, ma...
Yacht Racing Charters
MAGNAVOX/2UE – a V.O. 60 maxi ocean racing yacht from the Volvo Round the World Ocean Race. This epic competition sees these high-tech vessels race around the globe in gr...
Admiral Charters (AU)
Admiral Yacht Charters unique fleet of performance sailing catamarans provides the space and comfort you would expect on a motor cruiser with the intimacy that only true...
Advance II Charters Port Stephens
Aquablue Charters
Reliability depends on meticulous planning and expert, hands on Supervision. Aquablue charters are there to help you plan every single detail of your occasion. We are the...
AZ Boats
Chartering a yacht, fishing off Cairns, sailing the Whitsundays, diving the Great Barrier Reef, cruising Sydney Harbour or Pittwater... sound good?
Calypso Fishing Adventures
Captain Tim Dean can arrange the ultimate deep sea, marlin fishing charter to anywhere along the East Coast of Australia from Port Stephens to Cairns North Queensland. Co...
Cumberland Charter Yachts
We hire bareboat catamarans, yachts and power boats in Queensland's Whitsunday Islands. Choose from our comprehensive range of Beneteau and Dehler yachts and Australia...
Day By Day Charters
Day By Day Charters offers a wide range of motor cruisers, yachts and fishing boats. Choose which boat is most suited for your day out for - a business meeting - a cor...
Exclusive Boat Charters
Bacchus is a privately owned 62 foot luxury motor yacht, designed and equipped to the highest standard. Once aboard, it's truly an adventure of a lifetime on one of th...
Falconer Marine Enterprises