This information is provided by DR Yachting. Please confirm all details direct with them prior to booking. Yachting Limited neither endorses DR Yachting nor guarantees the accuracy of this listing.
Please
let us know
if any details are incorrect.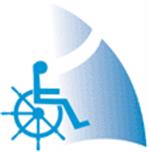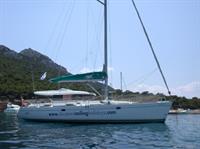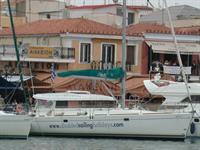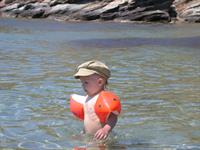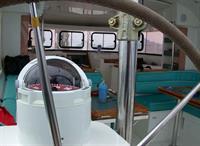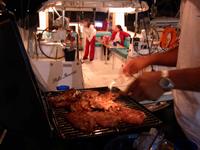 DR Yachting
We charter sailing boats for all: Families with young children, older people, very tall people, nudists, people who travel with their pets, people with disabilities and wheelchair users.
The starting point for our trips is set to be the marina of Delta Phaliro, but the suggested routes and destinations can be chosen from a wide variety, depending on weather or other circumstances. Changes to the starting or ending port can also be arranged.
Example of a week long program:
Wednesday, on 12.00pm. Departure from Delta Phaliro to Epidauros. Travel time: 3.5 hours. Suggestion to visit the ancient theatre of Epidauros.
Thursday, on 12.00pm. Departure from Epidauros, and sailing for an hour, before stopping for swimming at Agistri Island. After a 2 hour trip during the afternoon, arrival at Poros Island.
Friday morning, after 1 hour of sailing, stop for swimming at the Tselevinia Islands. After 2 more hours of sailing at noon, arrival at Hermioni; there, a walk in the forest can be arranged through an accessible path.
On Saturday morning, the destination is Spetses Island. After 2.5 hours of sailing through Spetses and Samiopoula Islands, swimming in a magnificent gulf. On the afternoon, 2.5 hours of sailing and arrival at Plaka Leonidiou.
On Sunday morning, 2 hours of sailing towards Porto Heli, a stop at Chinitsa for swimming, arrival at Hydra Island after 2 hours of sailing.
On Monday morning, 2 hours of sailing towards the ruins of the Old Russian Naval Station at Poros, swimming, and after 2 hours of sailing, arrival at Perdika Aeginas.
On Tuesday, sailing to Moni Island, barbeque on the beach, and after 2 hours of sailing in the afternoon, arrival at Athens.
During sailing, there will be practical tutoring on sailing, and practice from the participant, whereas at the destinations there will be theoretical lessons that last 1 hour, on issues like Sailing, Navigation, Orientation and Weather forecasting.
Also, visits to the sights of destinations will take place, such as the wild animal shelter of Aegina, the ancient theatre of Epidauros, the Museum of Hydra, etc.
Locations
| | | |
| --- | --- | --- |
| | Greece | |
Services
Fleet
The details of the yachts below are indicative. The specifications (including the number of berths, cabins and heads) of DR Yachting's yachts may vary. Please confirm the details with DR Yachting.
User Reviews
Contact DR Yachting