This information is provided by Bali Cat. Please confirm all details direct with them prior to booking. Yachting Limited neither endorses Bali Cat nor guarantees the accuracy of this listing.
Please
let us know
if any details are incorrect.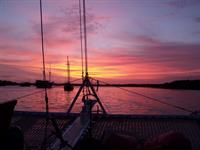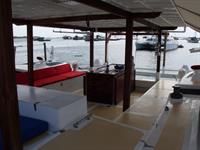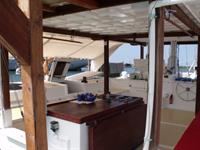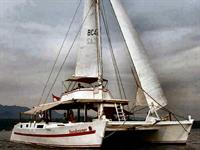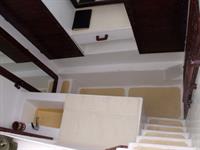 Bali Cat
This Ocean-going 48ft "Flybridge Motorsailer-Catamaran" is a very well sailing & proven Catamaran especially build for the Tropics or warm weather, but very safe and comfortable in the Open Ocean.
This Catamaran is perfect for 2 couples or a family of six, but also for the adventurous "honeymoon-couple" for the "Honeymoon" of a lifetime for longer cruises up from 3 days and great for day-charter with heaps of space for up to 12 guest!
These Bali cruises and yacht charters offer a convenient way for visitors to Bali to enrich their experience of Asia and catch a glimpse of pre-historic times by taking a journey into regions of Indonesia little known to the rest of the world.
You can do all this either in just a few days on a scheduled cruise or, more leisurely, on board of a chartered 48ft "Flybridge Motorsailer-Catamaran" – and without any of the hardships often connected with visiting remote areas. There are regular departures from Bali throughout the year, and the fares fit all budgets.
East of Bali stretches a chain of tropical islands which have hardly changed in centuries – the home of many different ethnic tribes who still maintain their ancient languages, religions, rituals, and traditions. The islands around Komodo are also the only place in the world where you can still see large, fierce reptiles, descendants of the carnivorous Dinosaurs which survived only here on these islands from the Jurassic age over 130 million years ago.
Lombok, Sumba, Sumbawa, Flores, Timor, and many smaller islands including Komodo are known as the "Lesser Sunda Islands" and are part of the fabled "Spice Islands" of Indonesia - the habitat of exotic wildlife such as the Bird of Paradise and the ancient Komodo Dragon. The coral reefs here are among the most beautiful in the world. Much of the flora and fauna is unique to this region.
These islands are in stark contrast to refined and polished Bali with its lush tropical vegetation, manicured landscape and hand-carved rice terraces. Together with its refined culture and performing arts, Bali has for a long time been admired by the West as a mystic Island Paradise.
Step into these exotic worlds from the "Bali-Cat48 Flybridge Motorsailer-Catamaran". You can choose from different itineraries which fit easily into any schedule and help you see much more of Indonesia. There are regular departures from Bali year-round; the cost fits all budgets and includes all onboard expenses.
Locations
| | | |
| --- | --- | --- |
| | Indonesia | |
Services
Fleet
The details of the yachts below are indicative. The specifications (including the number of berths, cabins and heads) of Bali Cat's yachts may vary. Please confirm the details with Bali Cat.
User Reviews
The boat is large and has plenty of room. There is a large table and seating's for about 20 People inside the shaded Cockpit and heaps of space on the foredeck. Marvellous experience on a stable boat and a very friendly crew.
Review by William Walters. Sailed on 28 June 2014.

What a great Boat and Crew ... all perfect for a special cruise. Everything was well prepared and planned and we all had so much fun in South Lombok (with SUP, canoe, swimming & snorkelling) and the Gili's. We'll be back ... for sure!
Review by Gerry Williams. Sailed on 12 June 2014.

We booked this Yacht already 6 month in advance (and got a 10% early booking discount :-) ...) and we all 2 couples and 3 kids couldn't wait to board this fantastic Yacht. Everything was well prepared and planned and we all had so much fun.
Review by Werner Schneider. Sailed on 1 October 2013.

Contact Bali Cat