Charter Quote Finder
Allow us send find the best quotes for your exact requirements:



Some photographs of South Coast: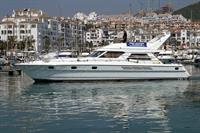 South Coast Shareboat Charter in Spain
1st Choice Sailing Ltd
Based in Albufeira Marina. Skippered charter from Albufuria Marina in the Algarve. Day sails, weekend breaks, 5/ 7 day holidays or mile builders to the Med. 3 dou...