Charter Quote Finder
Allow us send find the best quotes for your exact requirements:



Some photographs of British Columbia: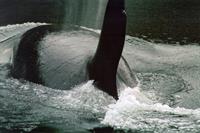 British Columbia Ecological Tours in Canada
Ocean Marine Group
CharterSearch is a trading name for Ocean Marine Group and we are an independent yacht charter agency specialising in bareboat, skippered and fully crewed yacht charters. We offer a complete charter package with high quality luxury yachts including sailing monohull yachts, catamarans and powerboats at extremely competitive prices. We work with a large number of reputable charter companies, owners and operators worldwide and can recommend boats to our clients based on previ...
SeaLife Sailing School
Join SeaLife Sailing school for an exciting on-the-water learning experience aboard our 36' sailboat on a voyage from Vancouver, BC, to the spectacular Gulf Islands or be...
Adventure Voyages
Adventure Voyages is offering a wide panel of sailboats for rent in the Caribbean (with or without crew), sailing cruises in Alaska, in the Arctic and in Mexico, as wel...
Thunder 1 Adventures
Mount Hayes Fishing Charters & Adventure Travel Tours offers you the wonder and excitement of fishing and exploring the pristine wilderness off the Northwest coast of Bri...
Explorer Alaska Cruise
Alaska Charter Cruise, aboard a classic yacht with a professional crew offering customized cruises in Southeast Alaska and the Pacific Northwest. Cruise itineraries and...
Maple Leaf Adventures
Recommended by international best-selling Frommer's travel guide as the "Trip of a Lifetime". Cruise Alaska and B.C. on the classic wooden schooner, Maple Leaf. Choose...
Viaggio Luxury Yacht Charter
Viaggio Charter provides unequaled opportunities to experience the wonder and amazement that the Pacific Northwest, British Columbia and Alaska has to offer. Enjoy a r...
Bluewater Adventures
Bluewater Adventures invites you to watch whales breach in the wild ocean, see the elusive all-white Spirit Bear in the wilderness and visit ancient Native villages along...
Into The Wild Sailing
Into The Wild Sailing offers crewed sailing eco-vacations aboard a 60' classic motorsailor. Our preference in hosting just 2 guests at a time allows for more privacy, com...
P and H Sailing EcoTours of British Columbia
P & H Sailing EcoTours of British Columbia sail among the Discovery Islands of British Columbia where we will take you for an adventure vacation that will give you encoun...
SpringTide Charters and Whale Watching
Whale Watching from Victoria's Inner Harbour in style! SpringTide's fleet includes both motor yachts & zodiacs. Viewing is superb on BC's largest whale watching vesse...
Birds of a Feather Marine Eco-tours
The ocean straits off Vancouver Island are internationally renowned for our resident and transient pods of Orca killer whales. The surrounding areas are also abundant in...
Pacific Yellowfin Charters
Stikine River Song
Create your own custom Stikine Adventure or join a small group tour of the Stikine River from Telegraph Creek through the Coast Mountains to the Pacific Ocean as Wrangell...
Desolation Sound Boat Tours
Our certified guides are natives of British Columbia who have been traveling the waters of Georgia and Johnston Strait for over 25 years. Our guide will share with you th...
Terrys Charters
Guaranteed successful BC salmon fishing charters, halibut fishing charters, whale watching tours, Grizzly bear tours, Northern BC Fly-in-Fishing Charters and custom ocean...
Bearfoot Yacht Charters
British Columbia, Washington, San Juan Islands, Alaska and Mexico It is a little known fact that the Pacific Northwest and Alaskan waters are some of the most beautifu...
Browning Pass Charters
Browning Pass Charters offers a variety of leisurely cruises to various destinations in Clayoquot Sound. This is a great alternative for those who find open ocean adventu...
Catala Charters
Welcome to Port Hardy, British Columbia, Canada, on Northern Vancouver Island, where "The Highway Ends and The Adventure Begins". Port Hardy, the largest community on the...
Dolphin Charters
Dolphin Charters has been a leader in professionally led small group whale watching cruises and natural history tours for over thirty years. Summers we specialize in o...
Gulf Islands Explorers Ltd
Whether you seek an exciting fishing or diving adventure, a relaxing sightseeing cruise, or a guided bird watching tour, Gulf Islands Explorers in Chemainus is your desti...
MV Songhee
Along the ruggedly beautiful coast of British Columbia, Canada, you can access some of the most pristine and scenic places in the world – but only by sea. The MV Songh...
Pathways Canada Tour Co
Pathways offers a truly amazing experience for both novice and experienced outdoor enthusiasts. We have some of the most experienced guides in all of Canada. All guides a...
Quadra Island Adventures
Welcome to the Northern Gulf Islands and the wide range of adventures & tours offered at the Island Adventure Centre on Quadra Island, where "adventure" is our middle nam...
River Jetboat Safaris
Experience the natural beauty of British Columbia's scenic river environments. River Jet Boat Safaris offers guided boat tours of some of BC's largest river systems inclu...
San Juan Safaris
The best orca (killer) whale watching is here off San Juan Island, near Seattle, Anacortes, Bellingham, & Victoria BC. The islands are considered the "jewels" of the paci...
Sewells Marina
Come to Horseshoe Bay and discover spectacular Howe Sound, our Ocean Playground. Take an exciting high-speed Sea Safari wildlife eco-tour. Explore the islands and inlets...
Wildlife Charters Coastal Adventures
Cruise aboard in comfort and enjoy West Coast BC hospitality as we guide you through British Columbia's secluded coastal waterways and verdant, temperate rain forest. Our...
Adventures Pacific
We are located in historic Tofino, British Columbia on the West Coast of Vancouver Island. We specialize in Whale Watching tours, Bear Watching adventures and excursions...
Blue Fjord Charters
Birds of a Feather Marine EcoTours