Charter Quote Finder
Allow us send find the best quotes for your exact requirements:



Some photographs of British Columbia: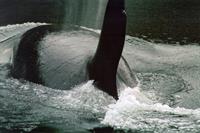 British Columbia Skippered/Crewed Charter in Canada
Ocean Marine Group
CharterSearch is a trading name for Ocean Marine Group and we are an independent yacht charter agency specialising in bareboat, skippered and fully crewed yacht charters. We offer a complete charter package with high quality luxury yachts including sailing monohull yachts, catamarans and powerboats at extremely competitive prices. We work with a large number of reputable charter companies, owners and operators worldwide and can recommend boats to our clients based on previ...
SeaLife Sailing School
Join SeaLife Sailing school for an exciting on-the-water learning experience aboard our 36' sailboat on a voyage from Vancouver, BC, to the spectacular Gulf Islands or be...
Voyages Northwest LLC
A week or longer on the your own personal yacht...how wonderful does that sound? Cruise the incomparable waters, coves and passages of the San Juan Islands, British Colum...
Adventure Voyages
Adventure Voyages is offering a wide panel of sailboats for rent in the Caribbean (with or without crew), sailing cruises in Alaska, in the Arctic and in Mexico, as wel...
Island Cruising
Island Cruising in Sidney, BC offers luxury sail and power yacht charters, adventure vacation packages and a full service sailing school. Located central to the Canadian...
Thunder 1 Adventures
Mount Hayes Fishing Charters & Adventure Travel Tours offers you the wonder and excitement of fishing and exploring the pristine wilderness off the Northwest coast of Bri...
Explorer Alaska Cruise
Alaska Charter Cruise, aboard a classic yacht with a professional crew offering customized cruises in Southeast Alaska and the Pacific Northwest. Cruise itineraries and...
Indigo Bay
Private yachts for luxury, fully crewed charter worldwide. Specializing in tailor made itineraries and individual service.
Infinity Yacht Charters Inc
Yacht charters with crew. See hundreds of luxury motor and sailing charter yachts online. Destinations worldwide! Expert advice based on personal inspections. Exceptional...
Maple Leaf Adventures
Recommended by international best-selling Frommer's travel guide as the "Trip of a Lifetime". Cruise Alaska and B.C. on the classic wooden schooner, Maple Leaf. Choose...
Swan-Yacht-Charters
Swan Yacht Charters luxury yacht charter & brokerage - welcome to the Swan Charter experience. We are a dynamic, next generation company established to improve service,...
Viaggio Luxury Yacht Charter
Viaggio Charter provides unequaled opportunities to experience the wonder and amazement that the Pacific Northwest, British Columbia and Alaska has to offer. Enjoy a r...
ABC Yacht Charters
Let ABC Yacht Charters and the magic of Washington's Pacific Northwest cast a spell on you. While aboard a Bareboat or Crewed charter yacht, you can choose to explore the...
BC Game Fisher
British Columbia guided sport-fishing and sight-seeing charters. From Vancouver To Hope, on the freshwater rivers of the Lower Mainland near Agassiz.
Fishing BC Online
Vancouver Island is the world's most popular salmon and halibut fishing charter destination. We offer our clients the opportunity to fish from ALL of the most productive...
Jamal British Columbia Yacht Charters
The beautiful yacht Jamal is new and ready for private charter to explore everything that British Columbia has to offer. The scenery and wildlife are absolutely magnifice...
American Safari Cruises
The moment you step aboard the yachts of American Safari Cruises you'll know you've found something special. Your captain personally welcomes you, and the crew greets you...
Bluewater Adventures
Bluewater Adventures invites you to watch whales breach in the wild ocean, see the elusive all-white Spirit Bear in the wilderness and visit ancient Native villages along...
Escape Yachting
We offer sailing days, weekends and holidays on luxury yachts on the Solent and worldwide, with recent experience in the Caribbean, South East Asia, Mediterranean and the...
Into The Wild Sailing
Into The Wild Sailing offers crewed sailing eco-vacations aboard a 60' classic motorsailor. Our preference in hosting just 2 guests at a time allows for more privacy, com...
P and H Sailing EcoTours of British Columbia
P & H Sailing EcoTours of British Columbia sail among the Discovery Islands of British Columbia where we will take you for an adventure vacation that will give you encoun...
PCO Maritime Charters
Caroline's Camelot is a "Captain Only" charter to be your private luxury yacht. Convenient access to the entire Northwest waters. Cruise in luxury to any of the top de...
Summer Sun Charters Ltd
Welcome aboard our newly renovated 60 foot DOT/Coast Guard certified motor yacht. Cruise the waters around Vancouver BC and adjoining islands. Have an exquisite lunch or...
Sunset Bay Yacht Group Ltd
Sunset Bay Charters is Vancouver's premier waterfront attraction. Full service event management, mouth watering dinners, spectacular sunsets, live music, dancing, and awe...
Anacortes Yacht Charters
Anacortes Yacht Charters has established itself as the leading charter company in the Pacific Northwest. From the time you make your first call to our office, you will be...
Aquatic Edge Expeditions
Aquatic Edge Expeditions offers crewed Alaska and Inside Passage charters with something for everyone. Please see our website for current specials and more informatio...
Beyond Desolation Yacht Charters
Discover the new cruising frontier on Canada's West Coast, North of Desolation Sound Where you can Experience cruising as it should be with uncrowded anchorages and ab...
Birds of a Feather Marine Eco-tours
The ocean straits off Vancouver Island are internationally renowned for our resident and transient pods of Orca killer whales. The surrounding areas are also abundant in...
Captain Macs School of Seamanship
Capt. Mac's School of Seamanship provides personalized sailing lessons and sailing charters in Vancouver BC. Our sailing courses lead to Canadian Yachting Association...
Even Tide Luxury Yacht Tours
Luxury yacht tours, charters, and harbour cruises. Tour False Creek, Coal Harbour, Howe Sound, and India Arm or book a custom cruise. Sightseeing excursions and day trips...
King Salmon Fishing
Kona Winds Charters
Kona Winds Charters is a Vancouver BC based charter boat operation. We offer charters up and down the coast. The ship is 120' LOA and is capable of hosting small intimate...
Magic Yacht Charters
Magic yacht boat cruises vancouver, westin bayshore resort and marina. Just when you think it can't get any better, we raise the level of expectation!
Ocean Light II Adventures
The 71 foot sailboat, Ocean Light II and her crew offer exciting exploratory, photography and natural history tours of the British Columbia Coast and SE Alaska. As the lo...
Pacific Yellowfin Charters
Silversides Fishing Adventures
Since 1996 Silversides has provided professional guided fishing in Vancouver, British Columbia and the Fraser River valley for Salmon, Sturgeon, Steelhead and Trout. Our...
Simplicity Sailing Charters
Simplicity Sailing Charters offers private skippered sailing charters and tours on English Bay and Vancouver's outer harbour. Hourly, half day and daily rates available f...
Stikine River Song
Create your own custom Stikine Adventure or join a small group tour of the Stikine River from Telegraph Creek through the Coast Mountains to the Pacific Ocean as Wrangell...
49th Parallel Diving
Two boats available for charter: the 17 foot Fat Cat suitable for individuals and couples and our new 37 foot Alwest for up to 10 divers. Large swim grid spacious cabin. ...
BC Wheelchair Friendly Services
Sail away on our 35 foot wheelchair accessible day cruiser, Trincomali. Skippered by a certified guide this cruiser is ready to take you on a cruise through the beautiful...
Bewley Sailing School
Bewley Sailing in Vancouver, BC, Canada, offers CYA learn to cruise. Sailing instruction and sailing cruises on the spectacular British Columbia coast. Enjoy basic sailin...
Beyond Deep Diving
You can have a wonderful day diving the wrecks of the G.B. Church and H.M.C.S MacKenzie or any of the beautiful reef and pinnacle dives in the Gulf Islands. Race Rocks, a...
Catch Salmon BC
Want To Catch More Salmon? Fish With D.C. Reid Bring along your questions and arrive on Vancouver Island ready to fish on days from May to November. I will put you in...
Classic Yacht Charters Inc
British Columbia cruises on heritage wooden vessel.
Decision
Desolation Sound Boat Tours
Our certified guides are natives of British Columbia who have been traveling the waters of Georgia and Johnston Strait for over 25 years. Our guide will share with you th...
Fishing Charters BC
With over twenty years of fishing exploration, Bill Sargent of FishingChartersBC.com will guide you through an unforgettable adventure in the coastal waters of Vancouver...
Foghorn Fishing Charters
Foghorn Fishing Charters has been fishing the waters around Victoria, BC and Sooke, BC on southern Vancouver Island for over twenty years. Victoria BC has the mildest cl...
Gibsons Sailing School Inc
Hooked Up Charters (CA)
Luke Deering is your experienced guide who shares your passion for fishing and adventure. Having fished most of his life, he has an abundance of knowledge about our coast...