Charter Quote Finder
Allow us send find the best quotes for your exact requirements:



Some photographs of British Columbia: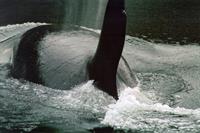 British Columbia Houseboats & Narrowboats in Canada
Lakeside Floating Vacations
* Explore more than 300 miles/480 kilometers of scenic shoreline. * Swim in the pristine waters of one of BC's most beautiful lakes. * Trout Fishing for prize-...
Sun N Fun Houseboat Vacations
In the heart of British Columbia on the north tip of the Okanagan Valley, between Vancouver, BC and Calgary, Alberta, lies the community of Sicamous on Shuswap Lake. V...
Waterway Houseboats
Waterway Houseboat Vacations has been bringing people together on spectacular Shuswap Lake since 1968. Not only do we rent boats to vacationing groups and families, we de...
Twin Anchors Houseboats
When it's a CruiseCraft - the safe, stable pleasure platform we proudly call the Twin Anchors houseboat. These are no ordinary vessels. Indeed they are no ordinary houseb...