Charter Quote Finder
Allow us send find the best quotes for your exact requirements:



Some photographs of British Columbia: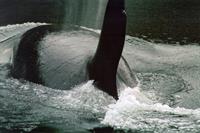 British Columbia RIB Charter in Canada
PCO Maritime Charters
Caroline's Camelot is a "Captain Only" charter to be your private luxury yacht. Convenient access to the entire Northwest waters. Cruise in luxury to any of the top de...
Birds of a Feather Marine Eco-tours
The ocean straits off Vancouver Island are internationally renowned for our resident and transient pods of Orca killer whales. The surrounding areas are also abundant in...
Hurricane For Hire
Zodiac Hurricane 733 rigid inflatable RIB boat for charter.
Birds of a Feather Marine EcoTours