Charter Quote Finder
Allow us send find the best quotes for your exact requirements:


Neighbouring Areas
Jost Van Dyke
Anegada
Virgin Gorda
St John
Caribbean Sea
Some photographs of Tortola: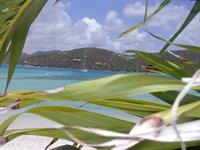 Tortola Skippered/Crewed Charter in British Virgin Islands
You may also be interested in our
Yacht Charter BVI
site.
Ed Hamilton & Co
Ed Hamilton & Co. is the largest and most respected independent booking agency for Caribbean charters. See why this year we were again named one of the 125 best travel ag...
Yachting Insider
Yachting Insider Yacht Charter offers luxury yacht charters in Florida, Bahamas, Caribbean, Med, and Miami beach bareboat and private day yacht charters, We offer great r...
Blue Guru
Luxury yacht charter in Mediterranean & Caribbean. Sunreef 70 Sailing, Sunreef 62 Sailing & the new Sunreef 70 Power !!
Shannon Webster Charters Inc
We are a full-service worldwide yacht charter brokerage firm offering "Boutique Services" with special emphasis on arranging yachting vacations around the globe. These p...
Midwest Charters Ltd
We specialize in catamaran sailing yachts in waters we know. Caribbean and Mediterranean Sea. A sailing vacation aboard a cruising catamaran is a little bit of heaven....
Northern Child Swan Yacht Charter
Northern Child, Swan 51, is available for Corporate events, cruising and racing charters in the UK in the summer and in the Caribbean in the winter. Northern Child is a b...
Primo Yacht Charter
We are dedicated to offering a large selection of yachts for sale and charter, ranging from the traditional classic sailing yachts to the most modern of high performance...
Pro Valor Charters Ltd
Pro Valor Charters, Ltd., a family owned and operated business, provides bareboat and captain charters in the British Virgin Islands. Our fleet of monohulls and catamaran...
Promenade Sail Dive Charters
Picture yourself waking up on a sleek Caribbean yacht charter anchored in a serene and tranquil bay. Your coffee and breakfast are being prepared while you ponder whether...
Sunreef
The Sunreef Yachts shipyard is known for the building of luxury boats. For the construction of the hulls we utilize several kinds of materials such us: aluminum, renowned...
Caribbean Cruising Club
We have been sailing the BVI (British Virgin Islands) and US Virgin Islands over 20 years. The alternative to the high cost of sailboat charters in the Caribbean. Ragamu...
Disco Inferno Yacht Charters
Disco Inferno 3, CNB, Bordeaux 60 Disco Inferno offer luxury cruising holidays, this includes your own privately chartered yacht, a skipper, your own chef and some of...
Quima-Yachting
With more than 20 years experience and knowledge in the charter business we can arrange your sailing holidays in a perfect way. We are the Portuguese representatives...
Swan Victoria
All inclusive crewed yacht charters in the BVI, USVI and the Caribbean onboard a beautiful Swan 48, ocean cruiser / racer. Victoria was awarded "Best maintained Swan" by...
Top Yacht Sailing Ltd
Established since 1981, Top Yacht are the longest serving independent UK based charter company operating in Turkey. Family owned and run from our head office in Chicheste...
Charter Experience
We specialize in worldwide luxury charters on superyachts, both sailing yachts and motor yachts. With many years of experience in the yachting industry, we have cruise...
CharterWorld
CharterWorld yacht charter is the best source of bareboat, crewed, luxury, sailing, catamaran, sailboat or power boat charters worldwide! Use our boat search or browse ar...
Cookielicious
Cookielicious is a fine example of the new Oyster 72 model and is available to charter in the Mediterranean or Caribbean. Built in the United Kingdom to the traditional s...
Copihue Classic Yacht Charter
A truly modern classic 74' sailing boat designed by the renowned marine architect Andre Hoek and considered by many to be his finest commission. Available for charter...
Distinctive Voyages
Private crewed yacht charter vacations, a vacation in paradise! Your charter yacht crew will assure the best vacation you envision, whether you want to scuba dive, water-...
Exclusive Charter Service Inc
We are a full service yacht and Jet Charter Brokerage with access to thousands of jet charter planes and yachts, on-demand service to and from all international locations...
Horizon Yacht Charters
Horizon Yacht Charters in the British Virgin Islands, Grenada, Antigua & Barbuda and St Martin welcomes you to our web site. Here you will find everything you need to kn...
Indigo Bay
Private yachts for luxury, fully crewed charter worldwide. Specializing in tailor made itineraries and individual service.
Kingdom Yacht Charters LLC
Explore the Virgin Islands aboard Kingdom, a spacious and elegant 58' Hatteras Motor Yacht. Our crew will treat you like royalty, while you cruise comfortably from one de...
Nautilus Yachting
ATOL bonded charter company offering bareboat charter throughout the Mediterranean and Caribbean and flotillas in Greece, Turkey and Croatia. Call for dedicated Mediterra...
NV Yacht Charters LLC
"Providing eNVious Crewed Yacht Charter Vacations Worldwide"! NV Yacht Charters can be your premier broker and find the perfect crewed yacht charter for your family, gro...
Sailcon Events
Specialized for racing and corporate events Sailcon Sports & Events offers a variety of sailing events in the Caribbean and worldwide. Based in Munich/Germany we care...
Slip Aweigh Yacht Charters
Call us for the fasttrack to your dream vacation in the world famous Virgin Islands. Specializing in Customized Sailboat, Catamaran and Powerboat charters with profess...
Swan-Yacht-Charters
Swan Yacht Charters luxury yacht charter & brokerage - welcome to the Swan Charter experience. We are a dynamic, next generation company established to improve service,...
Topline Yacht Charters
You've just discovered the best vacation secret in the world. Indulge yourself in the freedom of a crewed yacht charter – no sailing experience required, just relax,...
AquaVentures Yacht Charters
AquaVentures Yacht Charters is owned and operated by travel industry veterans Chris and Joan Clark. Both received extensive training and experience in retail travel, and...
Braveheart Charters Inc
Charter Yacht Braveheart is an all-inclusive, luxuriously appointed, well equipped, modern 58ft performance catamaran, accommodating 2 to 9 guests in fully air conditione...
BVI Cruising
Motor yacht charters in the Virgin Islands. Looking for that really special holiday, with a taste of fun & adventure, as well as romance in paradise? Then look no furt...
BVI Yacht Charters
BVI Yacht Charters, invites you to experience the beautiful British Virgin Islands aboard one of our 32' to 54' sailing yachts. Come, discover how the azure waters and pr...
Caribbean Soul Charters
Caribbean Soul Charters offers luxury crewed yacht charters in the glorious Virgin Islands aboard luxury monohulls, catamarans, and motor yachts. On a crewed charter, you...
Charters Unlimited
Your Professionals in Yacht Chartering in New England-Maine to New York, Chesapeake Bay-Annapolis to Washington, Florida- East and West Coasts The Keys, Caribbean-Bahamas...
Chartertime Inc
Fully crewed luxury Displacement motor yachts - Fast, planing motor yachts - Sailing yachts - motor sailers...worlwide
Chateau Charters
Bed & Breakfast – at sea On a whim and on the wind. All the comforts of a charming inn – under sail on the crystal clear waters of the Caribbean. Chateau Charters i...
Deep Blue International Ltd
Bespoke yachting holidays for people who want the best. Escape from the crowds, relax in the sun and leave the stress behind you. Blue Water cruising in the most beaut...
Fine Yachts
Step aboard an 80 foot sailboat in Tortola, BVI. An experienced crew of sailors and chefs greet you and your guests. With luggage stowed, you find yourself back on deck,...
Istinto Blu
We work only on catamarans and offer luxury crewed charters in the following places: Italy (Sardinia islands) France (Corsica) Caribbean Sea, Grenadines Venezuela L...
Jolly Mon Sailing
Gotta sail to St Somewhere? We represent only the finest fully crewed and bareboat yachts worldwide. Motor and sailing, monohull, catamarans, and trimarans! Great crews...
Mariner Boating Holidays
A licensed travel company specialising in boating holidays world wide. Tahiti and Tonga in the South Pacific, Greece, Turkey, Italy and Croatia in the Mediterranean and t...
Moorings Deutschland
The Moorings is the world's premier yacht charter company, offering unmatched quality, service and attention to detail, for over 37 years. We have the most desirable loca...
Neptune Yacht Charters
Neptune Yacht Charters specializes in booking all-inclusive, fully crewed, yacht charters in the Caribbean. We are fully bi-lingual (English/Spanish) and even though we s...