Charter Quote Finder
Allow us send find the best quotes for your exact requirements:


Neighbouring Areas
Cote d Azur
Some photographs of Mallorca: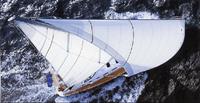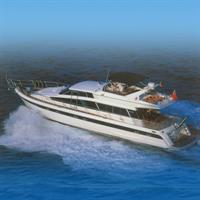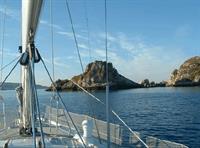 Mallorca Motor Yacht Charter in Spain
LDNB Global Co
Luxury crewed, skippered and bareboat charter on catamarans, Gullets Sailing and Motor yachts available for bareboat and crewed charter in the Mediterranean, the Caribbean, Seychelles, Thailand, French Polynesia, Cape Verde and Baltic Sea. We provide tailored and competitive service with the hope to establish long term relationship with our clients. Yachts available in: 1. Croatia Locations: Dubrovnik, Baska Voda, Island Hvar, Krvavica, Kastela, Trogir, Split, Rog...
Draco Servicios Nauticos SL
Draco is a company dedicated to the field of marine services, with experience in this sector that seeks quality service, professionalism and personalized service. Operations involved in both yacht charter sailing and motor, and intermediary in the sale of boats, having access to both domestic and international markets. The company philosophy is to provide maximum services to its customers, solving any of the needs that arise when enjoying the sea.
Palmayachts
Palmayachts born of a passion. The passion for the sea, sailing, the fresh air, the sound of the wind and sea passing through the hull, sliding the waves, to see the land becoming smaller as we move away from the coast and see it back again after a few days. We want to be a reference in the nautical tourism in Portugal and that our customers have fun, experience the thrills of sailing and fall in love with this great activity, just like us.
Il Miglio Blue
Il Miglio Blue - offers skippered or bareboat charters by sailboat, catamaran, motorboat, or gulet in Sicily, Italy. Our bases are a short sail away from the Aeolian Isla...
Atlantic Lady
With classic 'little ship' lines and enviably high standards, Atlantic Lady always turns heads wherever she goes. Her recently rebuilt Vosper stabilisers make her a very...
Primo Yacht Charter
We are dedicated to offering a large selection of yachts for sale and charter, ranging from the traditional classic sailing yachts to the most modern of high performance...
Sirena Sailing
Sirena Sailing offers the following in the Balearic Islands: - luxury crewed yacht charter (days, weekends, weeks etc.) - bareboat yacht charter - yacht maintenance ...
Aigua Sea School
Aigua Sea School based in Palma de Mallorca, Spain, dedicated to yacht training as recognised by the Royal Yachting Association (RYA). Our school office is in the vibrant...
Calle Picasso
Situated in picturesque Port Andratx is this 5 bedroom, 5 bathroom stunning villa with breathtaking views over Andratx Marina. Located within private secure grounds it b...
Charter OK
CharterOk is a charter company with own fleet in Costa Brava and Balearic Islands. Motor boats and Sail boats bareboat or with Skipper
Charterboats Ibiza
Sailing boats in Ibiza, motor yachts, luxury yachts rent for day or week.
DMC-Reisen
yacht charters - bareboat, with skipper, fully crewed, flotilla sailing, cabin cruises, incentive trips and much more! Ask for suggestions. Specialist for "Maritime Incen...
Freedom Ships SL
The boats and the yachts are like much right a part of Ibiza that its beautiful compartments and the ground in the medium of the island. Our yachts at Ibiza are based in...
Mallorca Crusing
Mallorca Crusing was established to provide a quality service to motor yacht owners and charter clients alike, specialising in luxury charters & motor cruising holidays w...
Charter Experience
We specialize in worldwide luxury charters on superyachts, both sailing yachts and motor yachts. With many years of experience in the yachting industry, we have cruise...
Charter Maritimo
Charter Maritimo offers sail, motor and megayachts for charter throughout the world.
Inter Yacht Charter
We handle all contracts for Bareboat, Crewed, Luxury and Corporate Yacht Charter. We ensure that all requests are met and your expectations are exceeded. With over 38 yea...
Lamprell Marine SL
Lamprell Marine is a family run business covering yacht charter, engineering and brokerage. Their fleet include a combination of luxury motor, flybridge, bareboat, ski...
Nautilus Yachting
ATOL bonded charter company offering bareboat charter throughout the Mediterranean and Caribbean and flotillas in Greece, Turkey and Croatia. Call for dedicated Mediterra...
Seamajor Yachts
Seamajor offer the best selection of 1000's of bareboat sailing and motor yachts in more than 20 countries worldwide. If you or your party have no sailing qualifications...
Solent Yacht Charter International Ltd
With bases in the Mediterranean & UK, we offer quality yacht charter for the discerning client.
White Star Charter
The White Star, our Elegance 76 and The Elegant Star, our Elegance 80 both offer luxury accommodation for up to 8 guests sleeping in 4 en-suite cabins. All the cabins hav...
Wishful Sailing
Destinations Wishful Sailing is the number one choice for a sailing holiday anywhere in the world today. We can offer more than 3.500 sailing and motor yachts at 200 ba...
ADE International Yacht Charter
Barebootcharter (Selbstfahrer) auf unseren Internetseiten finden Sie eine internationale Zusammenstellung von über 160 Motoryachten in den Revieren Mallorca, Ibiza, Südfr...
Aquamarine Charters SL
The Balearic specialist. Mallorca, Ibiza, Formentera and Minorca. Easy and frequent flights A selection of luxury crewed private yachts with personal service, includi...
Balearen Yachting SL
Blue Sky Cruising Ltd
Blue Sky Cruising is based in the port of Andratx, Mallorca, we offer foe charter Fairline Phantom 46. The yacht has 3 bedrooms, sleeping 6 people and can accommodate 12...
Cloud Ten Charter
Moored in the historical Port of Alcudia in the North of Mallorca Cloud Ten is a fully equipped and fully coded charter boat. Explore the beautiful bays and coves of t...
Cosmos Yachting
GERMAN Im Jahre 1987 wurde Cosmos Yachting, ein weltweit agierendes Yachting-Unternehmen in München gegründet. Mit großem persönlichem Engagement wurden "die ersten Sege...
DGC Marine Services
Located in Mallorca, our 46ft luxury motor yacht is available for skippered or bareboat charters. Manufactured by Jeanneau in 2006 our boat comfortably sleeps up to 6...
Dream Yachts Barcelona
Motor yacht charter company in Barcelona. Charter in Balearic Islands (Majorca, Menorca, Ibiza), Barcelona, Costa Brava, Valencia, Marbella and Gibraltar.
Kargu Yachting Int SL
Would you like to spend a fabulous day or week on the sea enjoying the speed or just having a chillout time? Kargu Yachting Int. is making it possible in Mallorca. We...
Mallorca Sea School
A charter with Mallorca Sea School and Charters is unlike any other. We take tremendous pride in providing the very best fleet for charter, be it sail, motor or power and...
Marina Yachting Puerto Andratx SL
We are a long established company with over 18 years experience on the Island, we specialise in Chartering, Brokerage, Servicing, Corporate hospitality, Maintenance and G...
McSail
We offer more than 3000 charter yachts around the world, small to big. You can book them online and will find all related details in our booking engine.
Northrop and Johnson Yacht Charters
We have over 40 years experience in arranging seamless yacht charters for our clients. Our knowledge of charter yachts, crews, destinations and custom cruising itinerari...
Poolyachts
Poolyachts is the leader in yacht charter in Majorca and all Mediterranean. Both Sailing Yachts and Power Boats are offered on a large listing of nearly all charter yacht...
Prima Boats
Our situation in the port of Andratx enables us to offer the best service in one of the most attractive ports of the Balearics. A great team of professionals is at you...
Proyachts
We specialise in the Yacht charter & Yacht management and in 2010 decided to introduce Yacht brokerage to the business. Our goal is to offer full assistance to our client...
Sublime Yachts Ltd
Specialist in luxury crewed yacht charter holidays around the globe. With knowledge of and access to every charter yacht, of every size, in every corner of the planet,...
Yachts2See
With over 18 years experience in the yacht charter industry, our brokers provide expert guidance in choosing the ideal yacht for you and your group. Our brokers are no...
A1 Sailing
RYA Training Centre for sailing yachts. Based in Alcudia, North Mallorca, offering all RYA courses, both practical and theory, skippered sailing holidays, yacht and power...
AB Yacht Charters
AB Yacht Charter offer the best selection of yachts for charter worldwide. We offer competitive prices and reliable, speedy service to make your dream charter a reality.
Arrival Yachts SL
Arrival Yachts are a yacht brokerage and charter business based in Palma de Mallorca and offer their clients a premium service in yacht brokerage, crew support. The co...
Dansailing
First network of yacht charter specialists, our aim is to propose our clients each year the largest range of sailing and motor yachts on our destinations. By now we may p...
Llauts
From 1982. Boat charter Mallorca.
Maritimo Yachts
Riva, Ferretti, Pershing Main Agent for Mallorca Elan Distributor for Spain Rodman Distributor for Balearics Rinker Distributor for Balearics SACS Ribs Ch...
MedBoat
Celebrating a special occasion, or simply wanting to do something different? See the Mediterranean coastline and beyond and charter a luxury motor-cruiser or yacht. W...
Sail Connections
Sail Connections has the largest portfolio of charter boats for liveaboard holidays in New Zealand, Australia and the islands of the South Pacific. Holiday Package: We...
Sea Teach
RYA recognised Motorrboat School and Charter Company in Cala D'or Mallorca. Motorboot Schule und Charter Agentur in Cala D'or Mallorca. We charter from 8m speedboats...