This information is provided by Taranea Spray Charter. Please confirm all details direct with them prior to booking. Yachting Limited neither endorses Taranea Spray Charter nor guarantees the accuracy of this listing.

Please

let us know

if any details are incorrect.





There are no user reviews for Taranea Spray Charter yet. Be the first to add a review by clicking a star.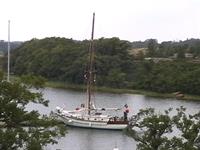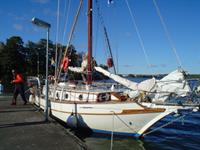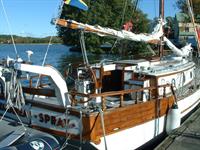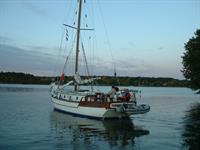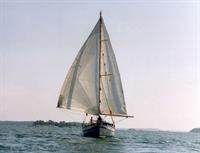 Taranea Spray Charter
Sail with us on the Baltic sea!
Sail with our beautiful Taranea Spray. A close copy of Joshua Slocum's boat "Spray", in which he sailed alone around the world in 1895-1898.
The boat is suitable for families and pairs. It is traditionally furnished with a spacious saloon, galley and toilet facilities. There is a fore cabin and an aft cabin, both with double berths.
You choose the destination. For example: Gotland, Öland, S:t Anna's archipelago or anywhere you like.
Locations
Aland Islands:

Sweden:
Services
Contact Taranea Spray Charter
Jens Hörnicke
Taranea Spray Charter
sigfridedströmsg.150
Västerås Municipality
Västmanland
Sweden
Phone: +46 (0)704571545
Mobile: +46 (0)704571545
Skype:
spray36